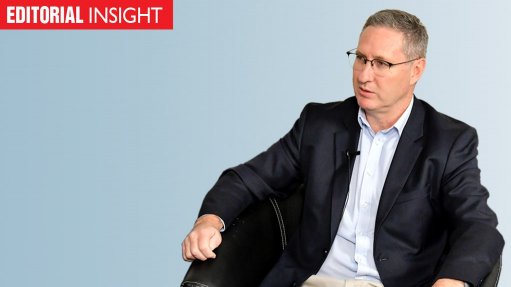 The immediate reaction to government's announcement that three powerships had secured 1 200 MW of the 1 850 MW allocated to eight preferred bidders following the evaluation of bids received under the Risk Mitigation Independent Power Producer Procurement Programme (RMIPPPP) was arguably one of critical resignation.
It was clearly a bad idea to enter into 20-year power purchase agreements for a fully imported solution, engineered primarily to aid countries with pressing power emergencies. It was equally problematic that the powerships would be run on an imported fuel that would expose electricity consumers to the vagaries of both the rand and the liquefied natural gas price.
Nevertheless, it was only 1 200 MW in a system with a theoretical (not actual) nameplate of more than 40 000 MW, and the bid met the requirements of an open and competitive tender and was arguably a necessary evil in light of the ongoing threat of economically devastating load-shedding.
In the weeks that have followed the March 18 announcement, however, that sense of resignation has made way for anger and increasingly active opposition.
South Africans have become suspicious of the local-content exemptions granted for the powerships, have started questioning whether they could sterilise precious port real estate and have growing reservations over their potential environmental impact.
Most of all, though, South Africans are unhappy about the cost and the fact that the tariff will be adjusted yearly not only for inflation, but for the fuel and the rand price of imported gas.
Much of the anger is being directed towards Karpowership, the Turkish company that aims to dock its solutions in Richards Bay, Coega and Saldanha Bay and begin selling electricity to Eskom between June and December 2022.
On close analysis, however, most of the blame lies with the RMIPPPP's truly terrible architecture, which was not only heavily weighted in favour of gas-to-power-type solutions, despite claiming to be "technology agnostic", but also towards a tariff outcome that would inevitably be far higher than it ever needed to be.
Government was alerted to these design flaws – ones that arguably reflected Eskom's panic in the wake of the Stage 6 load-shedding event of December 9, 2019 – well ahead of the December 22 closing date for bids.
In October last year, energy expert Clyde Mallinson went public in highlighting the scheme's problems and called for its urgent overhaul in favour of a systems-based, scaled-up solution that would be dramatically cheaper and cleaner.
The alternative was based primarily on solar and wind, the cheapest sources of new generation in South Africa today, but allowed the new renewables generators, together with new gas and battery storage, to play to their strengths by interacting with existing Eskom assets, rather than fully dispatchable islands between 5:00 and 21:30.
The warning was ignored, the bidding proceeded and now the opposition is becoming increasingly fierce as the irrationality of the scheme becomes clearer with each passing day.