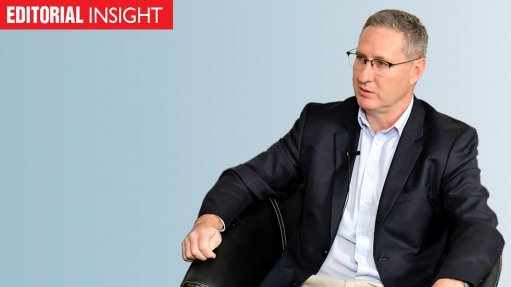 South Africa's ongoing resistance to the energy transition is not only distressingly out of step with fast-moving developments, but is becoming a binding constraint on prospects for ending the country's debilitating electricity crisis.
Two issues currently epitomise government's hostility to the transition and irrational exuberance for a fossil future.
The first is a reluctance to fully embrace the reforms needed to unlock large-scale investment into distributed renewables at mines, factories and farms.
The second is the preference being shown to fossil activities, ranging from government's enthusiastic support for offshore and shale drilling, to the favourable local-content exemptions provided for gas-fuelled powerships and ongoing support for new coal, albeit couched in the language of so-called clean coal.
Despite vocal support from organised business, endorsed by Eskom, for increasing the licence-exemption threshold for distributed plants from a paltry 1 MW to the 50 MW level seen as most supportive for such projects, Mineral Resources and Energy Minister Gwede Mantashe is doggedly sticking to a never-consulted cap of 10 MW.
He even went as far as telling Parliamentarians this month that the market was not ready for 50 MW, citing 10 000 responses to a "survey" that his department later clarify to be among comments made by stakeholders in their submissions on a proposed amendment to Schedule 2 of the Electricity Regulation Act.
That draft amendment, which closed for comment only this week, simply raised the cap to 10 MW and failed to address other constraints to distributed renewable investment, including the Act's current limitation on the sale and wheeling of electricity to nonrelated buyers; reforms that have been proposed in several submissions on the draft amendment which the Minister is legally obliged to consider before gazetting the final version.
Mantashe also used his Budget Vote speech to reassert his claim that South Africa could not afford to eschew new fossil investments, despite overwhelming evidence that doing so would not only be cheaper, cleaner and more job-rich, but would also stimulate the creation of massive new green industries.
Speaking on the same day that the International Energy Agency released a report showing that no new fossil-fuel projects beyond those already approved should be pursued if the global net-zero emissions target by 2050 is to be met, Mantashe outlined a growth vision for offshore and shale gas and also insisted that new coal should be allowed to be included in the domestic electricity mix.
This message is not only wrong, but increasingly out of line with what Mantashe's own Cabinet colleagues are signalling in the areas of industrial and environmental policy.
It is also dangerous, as it could result in trade headwinds, stranded assets and delay much-need investment into renewable energy, which, if properly scaled, will not only stabilise electricity supply and tariffs, but create the basis for electric mobility and the mass production of green hydrogen and tradable hydrogen derivatives.
It's surely time to rein in this irrational exuberance.