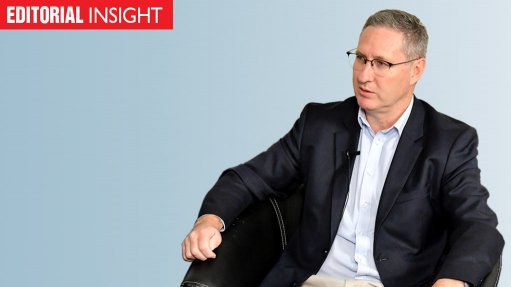 A snapshot of what the world's total final electricity consumption should look like in 2050 to limit the global temperature rise to 1.5 °C above pre-industrial levels has been published by the International Renewable Energy Agency (Irena) for the first time. Importantly, it is based on a portfolio of technologies that already exist today, even if the solutions require ongoing innovation as well as a significant scaling up.
The key change is already widely accepted, which is that electricity will become the main energy carrier by 2050, with its direct share of total final energy consumption of 348 exajoules rising from 21% to over 50%.
The reason for this surge (excuse the pun) is that electricity has emerged as the easiest and most cost-effective energy carrier to decarbonise. Therefore, its direct use in other sectors – such as transport, heating and cooling – provides the easiest and most cost-effective decarbonisation pathway.
Automotive companies around the world have already internalised this emerging reality, which is why so many original- equipment manufacturers have announced such aggressive battery electric vehicle programmes, with some having already confirmed that they will no longer be producing internal combustion engine passenger cars after 2030. This, too, is reflected in the Irena breakdown, with oil's contribution to total final energy consumption shown as falling from 37% in 2018 to only 4% to meet the 1.5 °C scenario by 2050.
There may still be some debate as to the exact proportion of renewable energy in the production of that electricity, but the sharp fall in the cost of producing electricity from technologies such as solar photovoltaic and wind gives it an advantage currently over nuclear, which is why Irena expects the share of renewables in electricity to be a whopping 90% by 2050. Other major shifts reflected in the snapshot are the strong rise in hydrogen, especially green hydrogen, and modern biomass, alongside a massive decline in coal (from 11% of total final energy consumption in 2018, to only 2% in 2050) and natural gas (from 16% to 4%).
The takeaway for South Africa, which has a combined solar and wind endowment second to none, is that there is massive upside opportunity in accelerating its renewables roll-out, not only to address its current electricity shortages or to replace coal-fired electricity production, but to begin producing the green hydrogen and green-hydrogen derivatives that will be in high demand.
Some of that demand will be domestic, but by far the biggest proportion will be for export, as countries with less potent renewables begin consuming large volumes of green hydrogen and green-hydrogen derivatives, to decarbonise those sectors, from land and marine freight to steel and cement production, that are unable to use renewable or carbon-free electricity directly.
Disturbingly, some recent energy policy and acquisition decisions appear to suggest that key decision-makers are either 'tilting at windmills' or are simply ignorant of these emerging trends. In this instance, ignorance is certainly not bliss.