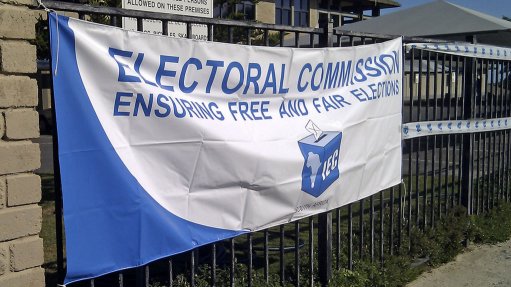 Despite some non-compliance, Independent Electoral Commission of South Africa (IEC) chairperson Mosotho Moepya said on Tuesday that the veil of secrecy around party funding is beginning to be removed as 11 political parties out of the 15 registered in the National Assembly and in the provincial legislatures met the 30 September 2022 deadline for the submission of audited annual financial statements.
However, Moepya said more work needed to be done as 474 political parties failed to comply with the Political Party Funding Act.
The IEC had 515 political parties registered with it during the 2021/22 financial year.
The African Independent Congress (AIC), Congress of the People (Cope), National Freedom Party (NFP) and the Pan Africanist Congress of Azania (PAC) did not submit financial statements.
The total amount disclosed by political parties for the financial year was R145.4-million.
However, the annual financial statements of the African Christian Democratic Party (ACDP), the African Transformation Movement (ATM), the Democratic Alliance (DA), and GOOD were not prepared in accordance with the generally recognised accounting practices (GRAP) which is prescribed by the Act.
Moepya said such presentation of financial statements constituted non-compliance with the Act.
The African National Congress (ANC) and ATM also made incomplete submissions as they submitted only one set of financial statements relating to the funds and nothing relating to direct funding; however, the ANC has since rectified the omission.
The total monetary component declared amounts to R137.3-million and the in-kind donation by all parties is at R8.1-million.
These only involve declarable income above the R100 000 threshold. The Represented Political Party Fund (RPPF) disbursed R162- million to represented political parties while the Multi-Party Democracy Fund (MPDF) distributed R5-million.
A request is being sent to the 474 non-compliant political parties to explain why they failed to submit representations.
IEC CFO George Mahlangu said some of the 474 parties that failed to submit relayed that they do not have the funds to hire independent auditors.
He said this has demonstrated that further training was required.