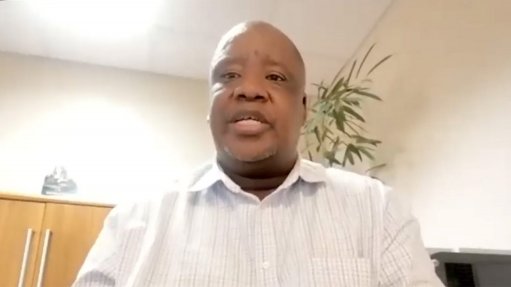 IEC deputy manager for civic and voter education Mfundo Shabane
South Africa's Independent Electoral Commission (IEC) has assured South Africans of a "corrupt free" election as the country gears up to vote in the 2024 national and provincial election.
IEC deputy manager for civic and voter education Mfundo Shabane spoke exclusively with Polity saying that the IEC's "transparent system" will ensure that there is no corruption.
The IEC will undertake rigorous voter education leading up to election day, the dates of which will be announced in the coming months.
When asked about the latest developments around the controversial Electoral Amendment Bill, which was signed by President Cyril Ramaphosa on Monday, and which makes way for independent candidates to participate, Shabane said the IEC had begun preparations based on what was contained in the Bill.
The 2024 election will be the first time an individual candidate will be able to contest the election without falling under any political party.
While other parties have welcomed the Bill, some, such as the Democratic Alliance, have said it is a perversion of democracy as the legislation fails on the grounds of fair participation by independent candidates as well as general proportionality.
IEC CEO Sy Mamabolo said in a media briefing on Monday that the IEC welcomed the ascent of the Act and believed that it created certainty in the IEC's planning framework.
Among the changes anticipated is that the IEC will have to print two ballot papers.
Voter Education
The IEC recently launched a Schools Democracy Programme together with the Department of Basic Education, where IEC officials will visit schools throughout the country to conduct voter education as well as voter registration, from April 12 to May 12.
In an effort to attract and increase the voting numbers among the youth, eligible voters are also able to register online, without having to go to an IEC station.
Tertiary institutions have also been visited throughout March, as Shabane explained that there had been low voter turnout between the ages of 19 and 29.
LOADSHEDDING
Shabane said that they were in continuous conversation with the ailing power utility Eskom to limit power disruptions.
He explained that the IEC also provided backup generators and used devices that did not rely on electricity, adding that voter management devices, which captured voters at their correct voting station, could also be operated by batteries.
Shabane also added that the IEC's partnership with Home Affairs was critical.
Home Affairs offices will be open for longer during the voting season so that all those who require ID documents are assisted.
"We are already on heightened preparations for the elections and we encourage the youth to register. It is their right, their vote counts. It is important that you participate to become a voter," said Shabane.
Shabane added that the youth must also look into becoming independent candidates, office bearers and public representatives.
He said if one doesn ot vote "it's like saying you don't mind what decisions are taken on behalf of the country".