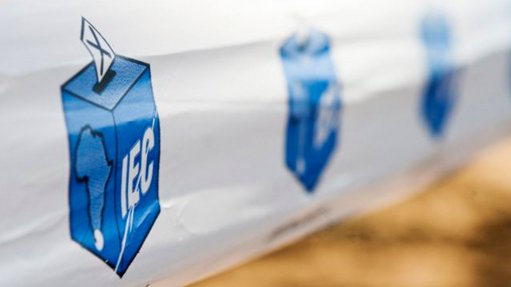 Independent Electoral Commission (IEC) CEO Sy Mamabolo said on Thursday that the Commission has written to the Minister of Home Affairs Dr Aaron Motsoaledi urging him to request from President Cyril Ramaphosa that November 1 be declared a public holiday.
Mamabolo said this intervention is aimed at affording all voters an equal footing to participate in the elections without being encumbered by business and employment considerations on voting day.
The IEC re-opened voter and candidate registration for the upcoming elections, following the Constitutional Court's decision to dismiss the IEC's bid to postpone the elections to 2022.
Registration weekend has been scheduled for September 18 and 19.
The IEC has declared its readiness to receive potential voters at registration stations across the country.
Mamabolo said all 23 151 voting stations will open between 8am and 5pm on both days.
"Participation in the local government elections is important as municipal councils play a crucial role in providing services that directly affect people on a daily basis. Electoral participation, which is impossible without registration, provides an opportunity to shape the local affairs of communities. Local government will be strengthened by participation of sectors of our society, especially by the youth. We, therefore, call on every eligible voter to register over the weekend and for those who have moved or changed address to use this unique opportunity to amend their registration details," he said.
The IEC has also noted the decision by Minister of Basic Education Angie Motshekga to adjust the National Senior Certificate examination timetable to accommodate the elections on November 1.
Matric learners were due to write their English, Business Studies and Non-Official Language Paper 1 final exams on November 1. However, the exams have been moved forward to October 27 and 28 owing to the clash.
Mamabolo explained that this gesture from Motshekga will enable young voters who are writing these examinations to participate in the elections.
The Commission has also noted and welcomed the decision by the Department of Home Affairs to open their offices over the voter registration weekend, saying this will facilitate the collection of identity documents as well as the acquisition of temporary identification certificates which can used for voter registration.
MORE MEASURES IMPLEMENTED
Mamabolo assured that voter registration will take place under strict Covid-19 protocols to ensure the safety of all stakeholders, saying this included the mandatory wearing of face masks, social distancing guidelines inside and outside of voting station, sanitising of hands before entering and leaving the voting station, and the sanitising of surfaces and pens.
However, he said it was not mandatory for individuals to be vaccinated to register on September 18 and 19.
"Vaccination is not linked to an individual's right to vote. We are implementing non-pharmaceutical interventions at voting stations, it is not mandatory for individuals to be vaccinated in order to register to vote," he stressed.
A total of 48 899 registration officials have been trained to undertake the registration procedures at voting stations.
For the first time, Mamabolo said registration staff had to complete online training modules as well as a module on the practicalities of the registration process.
He said the new Voter Management Devices (VMDs) will also be used for the first time on a mass scale during this registration weekend.
The VMDs represent a departure from the 'Zip-Zip' machines which have been in use in the registration process since 1998.
The VMDs will essentially operate in online mode in most parts of the country and in parts of the country where Internet connection is not strong or reliable. The VMDs have been provisioned to operate in offline mode.
He explained that in offline mode, devices will be able to record transactions and perform verification based on data stored locally on each device. As soon as the VMD gets in to an area of signal it will automatically, and without prompting, upload the transactions stored to the memory of the device.