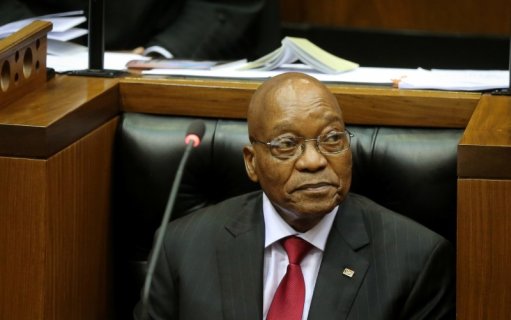 Former president Jacob Zuma in court
Photo by: Reuters
Helen Suzman Foundation (HSF) executive director Nicole Fritz has welcomed the Pietermaritzburg High Court decision which set aside former President Jacob Zuma's private prosecution of advocate Billy Downer and journalist Karyn Maughan, describing it as another delaying tactic to his long‑running corruption trial.
The HSF participated as friends of the court, arguing that Zuma's own court documents were evidence that he intended his private prosecution of Downer to abuse the court's processes.
Fritz pointed out that private prosecutions such as the one brought by Zuma, take aim at key actors and threaten democracy.
"Unchecked, they allow rich and shameless litigants to take for themselves thinly spread judicial resources, when access to courts for South Africa's poor and vulnerable is illusory," she said.
Jacob Zuma Foundation spokesperson Mzwanele Manyi said the former President would be appealing the ruling as it was an "unfair verdict".