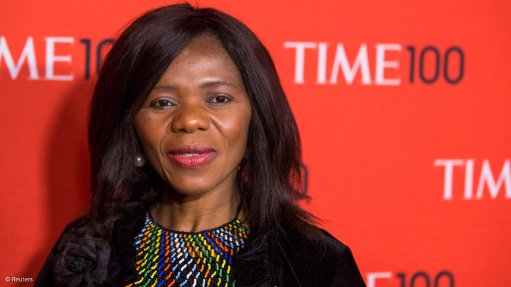 Former Public Protector Thuli Madonsela
Photo by: Reuters
Lawyers and mediators must aim towards resolving conflict and providing solutions as work starts on the proposed constitutional amendment for the expropriation of land without compensation, former Public Protector Thuli Madonsela said on Wednesday.
"Using hard power to resolve human issues is not always the best way, and litigation does [resolve them]," Madonsela said at the closing of a conference on social justice and mediation on the outskirts of Paarl, in the Western Cape.
"It is a priority that we should deal with. Land redistribution has been far too slow."
Madonsela recently took up the position of chair in the social justice faculty at the University of Stellenbosch.
She said government already had the ability to expropriate land, and had done so for roads or other important infrastructure.
"Government can expropriate land. It can expropriate my house, your house," she told delegates.
Concern over human rights
However, the land-related complaints that she received at her office were not over the expropriation itself, but with corruption in the process.
"State lands sells for nothing, but when the State then buys land, it could be sitting next to the plot that the State sold yesterday, [and] the State pays exorbitant [prices]... there's collusion in that process where the land is inflated and sold."
She was grateful that the governing party had insisted that expropriation would happen in a way that did not violate food security, but remained concerned there was no assurance yet on the balancing of human rights.
However, even if the Constitution was changed to allow for expropriation without compensation, South Africa would still have to comply with the Universal Declaration of Human Rights, and the African Charter on Human and People's Rights.
"So, whatever is going to happen there will be these balancing exercises.
"My request to you is participate in this process, alert government to pitfalls, but also offer government solutions to how do we achieve social justice."