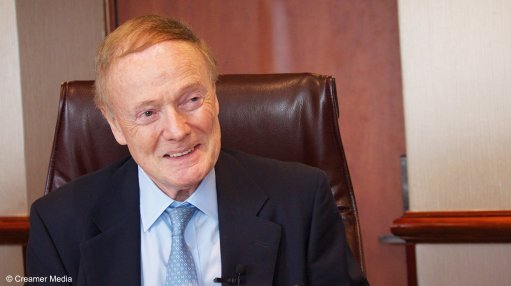 Former diplomat and author Robin Renwick
Photo by: Darlene Creamer
As the leading light of the Progressive Party, Helen Suzman was for many years the sole member of the pre-democratic parliament to oppose apartheid. In the face of considerable hostility, she carved out a unique role for herself as a fierce critic of government policy and a doughty fighter for the rights of detainees and the disenfranchised majority. Time and again she proved that sticking up for principles counted. Her steely determination and incisive questioning of National Party ministers earned her the admiration of millions of South Africans, black and white, and even grudging respect from the government benches. As she once memorably said: 'Like everybody else, I long to be loved. But I am not prepared to make any concessions whatsoever.' In Bright Star in a Dark Chamber, former diplomat Robin Renwick recalls the probing intelligence, great wit and zest for life of a remarkable South African.
Lord Renwick of Clifton was British ambassador to South Africa during the period leading up to the release of Nelson Mandela. On leaving South Africa, on the proposal of Helen Suzman, he was awarded an honorary degree by the University of the Witwatersrand for services to the struggle against apartheid. Previously, he was adviser to Lord Carrington during the Lancaster House negotiations, which ended the Rhodesia conflict, and to Lord Soames as the last governor of Rhodesia. He served subsequently as British ambassador to the United States.
Helen Suzman: Bright Star in a Dark Chamber is published by Jonathan Ball Publishers