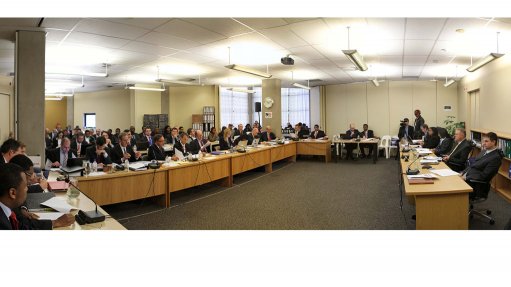 Photo by: Supplied by Competition Tribunal
The Competition Commission alleges that from around 1999-2007, the respondents discussed and agreed to fix the prices of passenger, light truck, bus, off-the-road, agricultural and earthmover tyres. This was allegedly done through the SATMC, an association for tyre manufacturers in South Africa. The respondents were members of the SATMC.

The matter emanates from a price fixing complaint lodged by Parsons Transport (Pty) Ltd with the Commission. Following an investigation, the Commission concluded that the tyre manufacturers' conduct contravened section 4(1)(b)(i) of the Competition Act i.e. price fixing.

Pursuant to the Commission's investigation, Bridgestone applied for and was granted conditional immunity from prosecution in terms of the Commission's Corporate Leniency Policy. Apollo settled with the Commission in December 2011 and paid an administrative penalty of R45 000 000.

The Commission is, thus, seeking relief against the remaining respondents for alleged price fixing and is asking that administrative penalties be imposed against them. The respondents deny the Commission's claims against them. Numerous local and international witnesses are expected to testify before the Tribunal in this matter.

Issued by Gillian de Gouveia, Communications Officer on behalf of the Competition Tribunal of South Africa