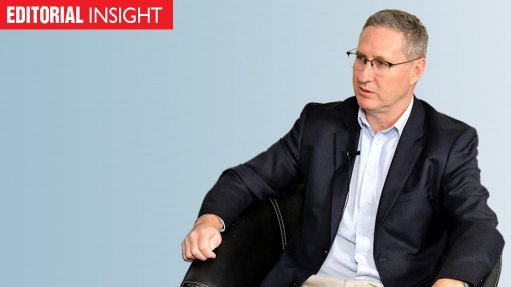 June could well go down as the month that South Africa finally turned the key on the starter motors of some important growth engines.
The precise details of the regulatory reform that will lift the licence-exemption threshold on embedded or distributed generation plants from 1 MW to 100 MW still have to be published. Nevertheless, it appears that the new Schedule 2 of the Electricity Regulation Act will accommodate not only the economies of scale sought by business, but also ensure that these are fully exploited by allowing these own-generation plants to wheel energy through Eskom and municipal grids and sell electricity to third parties.
If this is indeed the case, then the distributed-generation sector will become an entirely new growth engine that will stimulate billions in much-needed electricity investment, help, in time, reduce the risk of growth-sapping power cuts and create new direct jobs in construction and operations, and many more indirect jobs as electricity security of supply spurs confidence and investment in other sectors.
The distributed-generation growth engine will also amplify the investment and job creation activity beginning to take place in the so-called utility-scale sector, with government pushing ahead, at last, with the procurement of 2 600 MW of new solar and wind capacity, while plotting further regular renewables auctions for the rest of the decade. Bidding rounds are also being planned for battery energy storage, gas-to-power and new coal – although climate, legal and funding constraints are likely to prevent the coal projects from materialising and could possibly also impede the proposed gas developments.
Secondly, after a painfully slow start and serious setbacks, the vaccination roll-out is starting to pick up a head of steam, offering hope for a recovery in a range of sectors, not the least being the travel and tourism sector, which has serious growth-engine potential. Fortuitous or not, the timing of the recent semi- privatisation of South African Airways (SAA) is very much aligned with a likely recovery in travel and tourism and prospects for the new airline are, thus, positive, especially if it can avoid the type of interference that saw SAA sustaining routes and operations that were simply too large for too long.
The third and fourth growth engines that need to be fully started are spectrum release and the revival of a large-scale infrastructure roll-out. On both fronts there are promising signs, with most agreeing that there is scope for a legal settlement to open the way for an auction of high-demand spectrum and with The Presidency taking a hands-on approach to preparing the way for an infrastructure revival that crowds in much-needed private finance and expertise.
Add into this mix the fact that agriculture and mining are already in fairly good nick (despite having to navigate serious power and infrastructure challenges) and there could arguably be up to six serious growth engines firing on most cylinders by the start of 2022.
To avoid any stalling of these newly ignited growth engines, attention must now turn firmly to implementation.