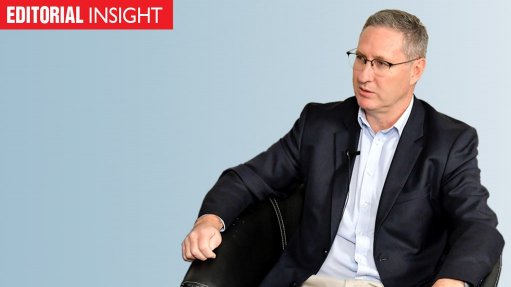 It's early days yet, but the moves being made by South African energy and chemicals group Sasol to position itself as a green-hydrogen leader are not only interesting, but also critical if the company is going to navigate its way through a world that is becoming increasingly hostile to large carbon emitters.
In the case of Sasol, this hostility has been gaining momentum over the past few years, with shareholder activists and environmental groups having been entirely underwhelmed by its official target of reducing emissions by 10% by 2030, from a 2017 baseline of 63.9-million carbon dioxide equivalent (CO2e) tons yearly to 57.5-million CO2e tons.
The company may well have felt the target to be fairly ambitious in a context of a business that was battling a debt crisis, which arose as a result of the Lake Charles Chemicals Complex mega- project running late and well over budget.
Sasol soon started to realise that it could no longer be business as usual, however. A crisis-induced soul-searching exercise brought the group's sustainability challenge into sharp relief.
The business was clearly not fit for the future, nor was its main comparative advantage: the ability to take coal, or stranded gas, and turn it into valuable liquid fuels or chemicals.
There are two problems with this as governments and companies around the world intensify their climate-resilience efforts.
The first is that producing the synthetic gas from coal ahead of its conversion to fuels and chemicals using the Fischer-Tropsch (FT) technology is highly carbon intensive, making the Secunda complex arguably the largest single-site greenhouse-gas emitter globally.
The second is that making fuels from coal and gas is becoming less and less palatable as the world turns to cleaner solutions, such as electric vehicles. Partly for this reason, Sasol has been increasingly emphasising its role as a chemicals producer in recent years.
That said, it is starting to become apparent that the JSE-listed company has some distinct advantages that, if exploited, could see it pivot from climate pariah to green-hydrogen and carbon- neutral fuels champion.
The first is its location, the second its know-how and technology, while the third is its existing asset base.
South Africa is an ideal location for producing low-cost renewable electricity, which, in turn, is the key ingredient for producing competitively priced green hydrogen through electrolysis – the process of using electricity to split water into hydrogen and oxygen.
Sasol's know-how already extends to the handling of hydrogen, currently produced from coal, which can be combined with carbon monoxide into a synthesis gas and then converted using its FT technology to hydrocarbons, such as jet fuel. If the hydrogen is green, that jet-fuel becomes carbon neutral and, thus, a highly desirable commodity.
Finally, it has a large installed FT base that can be progressively repurposed to use green rather than grey hydrogen.
If these three advantages are turned to account, the company has a powerful new and more climate-resilient value proposition.