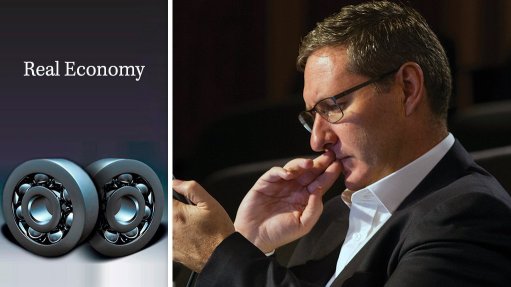 South Africans are most certainly weary of commissions of inquiry. Thus, it's entirely inopportune to be talking about the possibility of convening yet another one. It's far from clear, however, whether the usual channels can be relied upon to deliver a sustainable solution to South Africa's current electricity tariff problem.
Despite the exceedingly painful step change in electricity prices over the past decade and a bit, it's becoming increasingly apparent that the prevailing tariff is far from sufficient to cover Eskom's costs, let alone the interest and principal on its ever-rising debt burden. In 2020, Eskom's debt-servicing costs will rise to R84-billion from R69-billion, while its earnings before, interest, taxes, depreciation and amortisation will rise far more modestly to R34-billion from R31-billion.
Undoubtedly, part of the reason for the gap is directly attributable to the corruption and malfeasance that enveloped Eskom during the peak State capture years. It has been made even wider by the utility's extremely poor management and execution of its multibillion-rand build programme, as epitomised by the extreme cost and schedule overruns at the Medupi and Kusile coal power projects.
Even absent such looting and mismanagement, South Africa would still have a problem, as Eskom's tariffs have simultaneously diverged from levels that could be described as being cost reflective. Former CEO Phakamani Hadebe argues that the tariff should have been closer to 120c/kWh in 2018/19, rather than the 90c/kWh approved by the regulator. What's more, Eskom is warning that the price path outlined by the National Energy Regulator of South Africa (Nersa) in its most recent determination for the three-year period form April 1, 2019, to March 31, 2022, will not close the gap.
In many ways, recent Nersa determinations are a reflection of South Africa's anger at and mistrust of Eskom, which had requested far steeper hikes, as well as how difficult it has become for stakeholders to agree on what the problem is, let alone the remedy.
South Africans have yet to fully grasp the full implications of subeconomic tariffs for not only Eskom but also future taxes and the sustainability of the electricity supply industry as a whole, particularly as the monopoly is unwound.
The early signs are not pretty. Already, the taxpayer is having to step in more assertively, initially through a R23-billion transfer and, more recently, through the Special Appropriation Bill unveiled by Finance Minister Tito Mboweni on July 23. The intervention means that Eskom will receive financial support from the National Treasury of R26-billion this year and R33-billion in 2020/21. That's not the end of the story, however, with the fiscal transfers representing the first two years in a ten-year commitment of a nominal R230-billion.
Worryingly, these injections are set to fall well short – probably R40-billion a year short – of what is required to cover Eskom's costs, including its ballooning debt-servicing costs. While sorting out the Eskom tariff is a necessary component in the transition to sustainability, it will be far from sufficient, owing to the fact that the municipal tariff regime adds another level of complexity.
Given the scale and complexity of the problem, there may be little choice but to subject South Africans to yet another commission of inquiry.