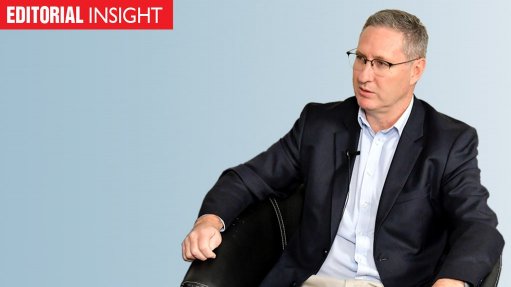 Last week I wrote that South African policymakers should not misread the energy market signals that have arisen since Russia's invasion of Ukraine. A note of caution written in light of indications that some domestic officials were interpreting the crisis as a signal that energy independence should be built not primarily on an accelerated renewables roll-out, but on extending coal's role, adding new nuclear, accelerating gas exploration and development and building a mega-crude refinery.
Since then, several international leaders have weighed in on the issue, strongly cautioning that the crisis should not be used as an argument against the energy transition. Instead, the main lesson, they assert, is that countries have been too slow in weaning themselves off fossil fuels that are oftentimes monopolised by governments with authoritarian tendencies.
As would be expected, United Nations secretary-general António Guterres has been one of the loudest voices advocating for an accelerated shift from fossil fuels. In an address to the 2022 edition of the Berlin Energy Transition Dialogue (BETD), Guterres described the renewable energy transition as "the only true path to energy security".
At an earlier International Energy Agency (IEA) Ministerial, meanwhile, executive director Fatih Birol said that, as governments moved to ensure that they kept the lights on, they could not "turn off" their decarbonisation efforts, or there was a risk that the "climate goals may be another victim of Russia's aggression".
US Energy Secretary Jennifer Granholm used the IEA event to make a direct link between renewables and energy independence when she quoted Ireland's Environment Minister, Eamon Ryan, who said: "No country can hold the wind or the sun hostage." Granholm even argued that the energy transition could represent "our version of the Marshall Plan".
Then, Germany, the country whose energy system is most tied to Russian gas, oil and coal, offered its lessons. Also speaking at BETD, Vice Chancellor Robert Habeck stressed that energy, climate, foreign and security policies were "intertwined" and that Germany would, thus, move to expand renewable energy and energy efficiency to reduce its dependence on Russian fossil fuels. The country has announced a strategy to reduce Russian gas consumption by 30% by the end of the year and to be largely independent of Russian supplies by mid-2024, with German Foreign Affairs Minister Annalena Baerbock describing the global energy transition and combating the climate crisis as "hard geopolitics".
That said, International Renewable Energy Agency director- general Francesco La Camera noted that the world remained behind the energy transition curve and that an acceleration in its pace was now essential for long-term energy security, price stability and national resilience.
Ramping up renewables, together with an aggressive energy efficiency strategy, also represented, La Camera stressed, the most realistic path towards halving emissions by 2030, which was crucial to limiting the rise in the global average temperature to 1.5 °C.
South Africa simply cannot ignore, or abstain from, the momentum gathering around the energy transition. If it does, it will be left behind.