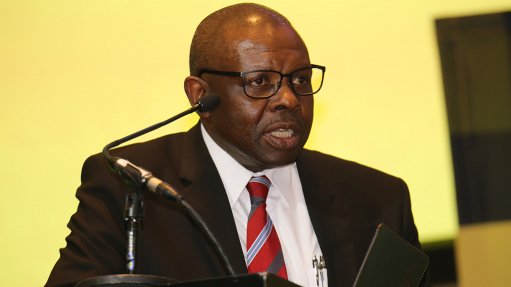 Western Cape Judge President John Hlophe
Legal nonprofit Freedom Under Law (FUL) has welcomed the Judicial Service Commission's (JSC's) dismissal of Western Cape High Court Judge President John Hlophe's application to review the gross misconduct finding against him, saying it will oppose any further attempts to delay his impeachment proceedings.
On Thursday the Gauteng High Court dismissed multiple challenges to gross misconduct findings against him and a JSC process that could lead to his impeachment.
Hlophe was found guilty of impeachable gross misconduct for trying to sway Constitutional Court Justices to rule in favour of former African National Congress president Jacob Zuma in his 2008 bid to invalidate Scorpions search and seizure warrants.
"We also welcome the court's clear statement that there is no scope for Parliament to decide afresh on the judge's guilt. It is bound by the JSC finding of fact and must now decide whether this senior judge, guilty of gross misconduct, should be allowed to continue in office," said FUL chairperson Judge Johann Kriegler.
He added that it is in the interests of justice and the rule of law that the impeachment process against Hlophe be undertaken without any further delay.
He said for far too long the Western Cape Division of the High Court has had to contend with Judge Hlophe as its head.
"Over the years Freedom Under Law urged, unsuccessfully, that, as the Constitution permits, the Judge President be suspended while the process against him dragged on. We will oppose any further attempts by or on behalf of Judge Hlophe to frustrate or retard the impeachment proceedings against him," added Kriegler.