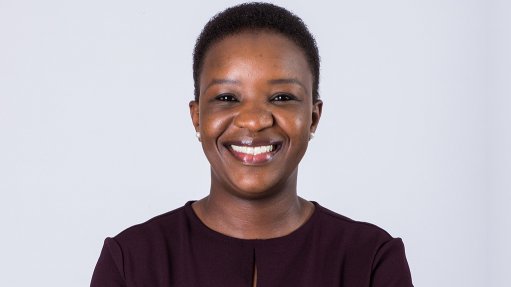 BLSA CEO Busisiwe Mavuso
South Africa will face protests similar to those that toppled governments in Tunisia and Egypt in 2011 unless it fixes broken infrastructure, curbs lawlessness and fosters an environment for investment and job creation, the head of a leading business lobby group warned.
"We are in deep trouble," Busisiwe Mavuso, the chief executive officer of Business Leadership South Africa, which represents some of the country's biggest companies, said in an interview. "We need meaningful and targeted interventions that will ensure we don't end up in the doldrums and we don't end up as another failed African state."
Africa's most industrialized economy is one of the world's most unequal countries for which data is available, according to the Thomas Piketty-backed World Inequality Lab. Its unemployment rate of 32.9% is third highest in a group of 82 nations and the eurozone tracked by Bloomberg. About a quarter of the population is experiencing food poverty, World Bank data show.
A continued deterioration would further erode the social fabric of the country and could spark Arab Spring-like protests, Mavuso said. In 2021, the eruption of the worst civil unrest in South Africa since the end of White-minority rule claimed 354 lives and saw thousands of businesses being looted. Executives in a World Economic Forum survey ranked "social cohesion erosion" as one of the country's top-10 short-term risks.
Former President Thabo Mbeki, who oversaw South Africa's strongest period of post-apartheid economic growth that grew the Black middle class, has also warned of anti-government demonstrations.
The country needs "serious" levels of foreign-direct investment to bolster economic growth and provide employment opportunities, but dysfunctional government-run network industries — energy, transport and water — and crime and corruption serve as a deterrent, Mavuso said. Fixed investment stands at about 14% of gross domestic product, down from a peak of 22.7% of GDP in 2008, when the country was hit by rolling blackouts that have persisted ever since.
Power utility Eskom Holdings and logistics company Transnet are the "biggest headaches for South Africa at the moment and are the perfect examples of how crime and corruption can suffocate development and drive an economy into the ground," according to Mavuso. A judicial probe found both state firms fell victim to looting and mismanagement during an era of endemic graft, known locally as state capture.
President Cyril Ramaphosa has declared a state of disaster over electricity supply constraints that pushed Eskom to implement outages, known locally as loadshedding, to protect the grid from collapse. Organized business is setting up a fund to raise money to support the National Energy Crisis Committee's efforts to end the blackouts and reform the electricity sector, Mavuso said.
With Ramaphosa under pressure to speed up reforms, an upcoming cabinet reshuffle is a "golden opportunity" to appoint good leaders to key posts that are serious about turning the economy around, Mavuso said. Work must also be done to professionalize the public service because civil servants charged with implementing plans aren't always "equal to the task," she said.
Organized business stands ready to assist the government where required, Mavuso said. Companies are already helping to boost state capacity in the unit responsible for Operation Vulindlela — Ramaphosa's structural reform plan — and through its Technical Assistance, Mentorship and Development program, where the private sector funds, trains and deploys skilled retirees to support civil servants, she said.