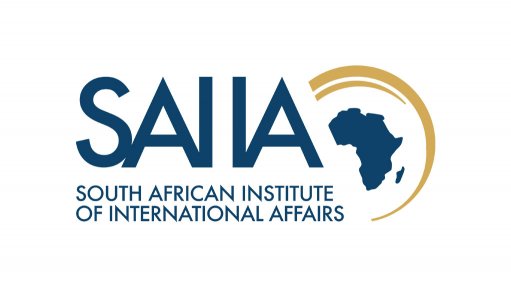 As South Africa's Finance Minister Malusi Gigaba prepares for his inaugural Medium-Term Budget Policy Statement on 25 October, one issue will weigh heavily on his mind: how to increase government expenditure to further stimulate growth at a time when the government's fiscal environment remains heavily constrained.
South Africa only recently emerged from its brief economic recession, posting 2.5% gross domestic product (GDP) growth in the second quarter of 2017. The recession was a result of negative GDP growth in the two preceding quarters. Just like his predecessors, Minister Gigaba will look to leverage this latest growth spurt and further stimulate the economy by investing in infrastructure.
Investment in transport, energy, information and communication technology, and water and sanitation projects can act as a catalyst for economic growth by stimulating domestic industries, attracting investment and facilitating job creation.
Financing of infrastructure investments is, however, another key consideration for Minister Gigaba. In addition to successive government deficits over the past decade, slow economic growth has resulted in stagnating income from tax revenues. And this year, the constrained government purse is further compounded by state-owned enterprises requiring bailouts to keep them from insolvency. This will make it difficult for South Africa to finance infrastructure beyond what is already planned for within its budget.
An alternative option is to borrow from multilateral development banks (MDBs). MDBs, such as the World Bank and the African Development Bank (AfDB), have for decades provided cost-effective loans to countries to finance their infrastructure investment.
The New Development Bank (NDB), created by the BRICS group of countries in 2014 and the latest global MDB, launched its African Regional Centre in Johannesburg in August 2017. At the launch of the regional centre, the Bank committed to identify funding opportunities for R20 billion worth of infrastructure projects in South Africa over the next 18 months.
Apart from recent loans from the World Bank and the AfDB to partly finance South Africa's Medupi and Kusile power stations, the country has been hesitant in the past to borrow from major MDBs. A recent discussion paper from the Global Economic Governance Africa programme highlighted that South Africa, along with other developing countries, have objected to the manner in which MDBs facilitate their loans.
Using country systems
MDBs have historically dictated the terms of finance by prescribing stringent rules on financial management processes such as auditing and procurement, and environmental and social safeguards. While this limits MDBs' financial and reputational risks, such requirements are enforced alongside and despite the presence of similar systems in borrowing countries. Increasingly, however, both MDBs and their borrowers are seeking to eliminate such duplicative requirements in favour of the full utilisation of countries' own domestic systems and processes.
By using domestic systems, rather than those imposed by MDBs, the sovereignty of countries remains intact. Using country systems also promotes national ownership of development projects by encouraging the involvement of domestic actors, institutions and processes, and hence increasing the sustainability impact. At the same time, using country systems can strengthen them through greater utilisation, thereby exposing deficiencies so that they can be corrected.
The NDB, unlike its older counterparts, established use of country systems as an integral part of its operational model. This was in part what drove the creation of the NDB by the BRICS countries: learning from the shortcomings of traditional MDBs to better respond to developing country needs and finance infrastructure faster and more efficiently.
Most of the traditional MDBs have also committed to shifting towards a use of country systems approach through the introduction of pilot programmes or developing new operational policies (such as procurement) that put this approach at their centre. But they have found it much harder to reform institutionalised processes and practices, compared to the NDB which has the ability to design such policies from the outset.
The use of country systems approach, however, is not without risks or criticisms. By abandoning MDB safeguards aimed at preventing financial mismanagement or abuse, country systems, which might be more susceptible to such abuses, stand to disadvantage both MDBs and countries. Civil society groups globally have been opposing this new approach exactly for these reasons. Fortunately, in the case of South Africa, MDBs such as the World Bank and the AfDB regard South Africa's domestic systems as sound and robust, to the extent that they were comfortable using South Africa to pilot their country system approaches in the Medupi project.
The NDB providing cost-effective loans in an amenable manner to South Africa could be a viable solution to reignite growth in the country. However, South Africa should take care to avoid over-indebtedness. Public debt as a percentage of GDP in South Africa has risen sharply from 40% in 2008 to 70% in 2016. While this remains on par with many of its emerging market peers, South Africa should avoid over burdening future generations with high debt costs.
Written by Cyril Prinsloo, a researcher under the Economic Diplomacy Programme. This article was first published with the Global Economic Governance Africa programme.