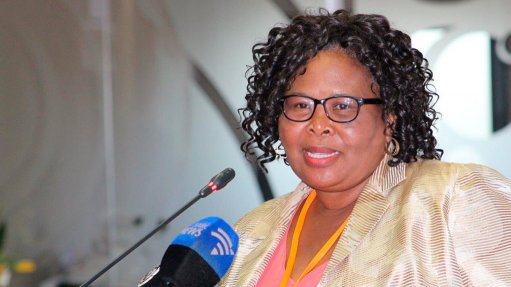 EWC Principal Helen Ntlatleng
The recent increasing reports in media about violence, brutal murder, rape and gang-rape of women in our country are an indication of war against women rooted in hatred against women.
These are daily experiences of women both in the hands of strangers and loved ones. These have become a norm because the perpetrators of such barbaric actions do not get punished. It is more about the complexity of our justice system that has seem to normalise the violence women face.
These are horrific and painful deeds – they are hurting. In many instances the kids, more so, toddlers suffer the loss of mothers and some experience horrific deeds. In a recent action in a place known as Tsunami in Mamelodi a woman was killed, abdomen opened and intestine took out in front of her 3 years old child by a suppose lover – it is demonic.
I urge the society to stand up, women in particular, to urge our womenfolk to "open up" at a very early stage to "speak out" – we need to force the justice system to be harder on the victims.
As a woman leader looking out at the girl-children of this tender age I feel scared for them. I extend a hand of support.
The college has a high turnover of female students enrolled on both full time and part time basis.
Issued by Ekurhuleni West TVET College