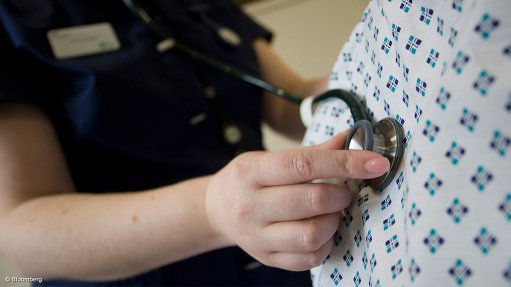 Photo by: Bloomberg
The Democratic Alliance (DA) in Limpopo calls on the Limpopo MEC for Health Phophi Ramathuba to prioritise security at health facilities after a patient was stabbed to death at Evuxakeni Psychiatric Hospital in Giyani on Sunday.
Although the full details of the incident are still not clear, it is very concerning that this happened on the hospital's premises and seems to have involved another patient.
The province is in the midst of a surge in COVID-19 cases but the Department cannot drop the ball on the safety of patients and staff at its facilities, especially vulnerable patients at a psychiatric hospital.
This incident should not be taken lightly by MEC Ramathuba and her Department. Similar incidents should be avoided by putting measures in place to prioritise the safety of patients and staff in our healthcare facilities.
The Department has indicated that it is currently investigating the incident and we will follow any developments closely. The DA will expect action to be taken against officials at the hospital in the event of neglect on their part.
The DA is committed to ensuring that patient safety is prioritized at Healthcare facilities and believes the Department must provide reasonable security measures to maintain a safe environment where patients, public, and staff feel safe and secure within hospital grounds.
Issued by DA