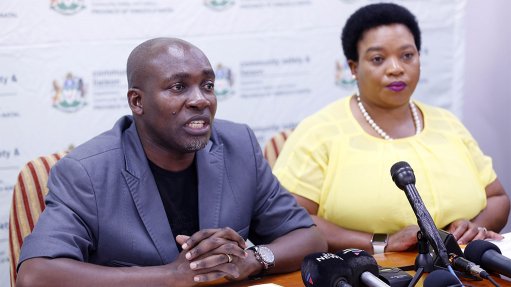 eThekwini Mayor Mxolisi Kaunda
The eThekwini Municipality will undertake a special adjustment budget process with National Treasury next month following the recent unrest in KwaZulu-Natal.
eThekwini lost about R50-million in cash collection in the first week of the unrest. The potential loss of rates income due to damage is estimated to be more than R300-million. With increased unemployment and uncertainty, further impacts will be felt, the municipality said in a statement.
According to a report presented by acting City Manager Musa Mbhele at a special executive committee meeting on Tuesday, the total impact on the loss of GDP in the region is expected to increase to more than R20-billion.
Initial estimates suggest that businesses have experienced losses of more than R1-billion in stock and R15-billion in property and equipment damage. About 55 000 informal traders and 40 000 formal businesses were impacted.
The municipality will be requesting National Treasury to consider the possible repurposing of grants and additional funding to assist with the recovery process. The eThekwini Municipality has also undertaken to assist affected businesses and is considering implementing relief programmes, such as rates rebates.
"The municipality requests those businesses that will not be reopening in the near future to approach the City to disconnect services so that utility charges are not raised," the statement read.
Also on Tuesday, eThekwini Mayor Mxolisi Kaunda led a city-wide inspection to determine the extent of the damage to key economic nodes, including Cornubia Industrial Park, Bridge City Precinct and Riverhorse Valley Industrial Park.
The inspection forms part of the municipality's strategy to retain investors and save more than 129 000 jobs.
"The business sector this morning has committed to working hand in glove with the municipality to rebuild the city's economy. It was encouraging to hear most of the anchor tenants in these economic nodes saying they had no plans to leave the city and committing to work with us in hatching a plan of saving jobs and attracting more investors to the city," Kaunda said.