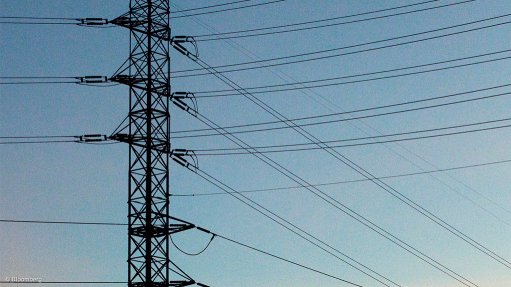 Photo by: Bloomberg
Eskom was today able to meet the country's electricity demands while performing the requisite maintenance on its power generating plants.

In 2000, Government announced its intent to provide free basic services to indigent households. In this regard various services including energy were identified as basic services to be supported by Government's programmes with respect to indigent households.

Free Basic Electricity (FBE) was launched by the Government in 2003, with the aim to support indigent households in meeting their basic energy needs. According to the Free Basic Electricity policy an allocation of 50kWh per month should be provided to all poor households connected to the national electricity grid. This amount of electricity will be enough to provide basic water heating using a kettle, basic ironing and power for a small television set and radio.

As of March 2015, the total number of customers configured for FBE was 1 177 250 but only 911 075 customers collected their FBE tokens (these include 20Amps, 60Amps, and conventional configured customers). This amounts to a total of 870 060MWh of FBE consumed in the 2014/15 financial year; compared to 960 348MWh FBE consumed in the 2013/14 financial year.

FBE is provided to households by municipalities and Eskom in those areas where they supply. In areas where Eskom is the supplier, FBE is provided on behalf of municipalities by Eskom. In such areas, the municipality enters into an agreement with Eskom who then supplies households that are in the Eskom supply areas within the municipal boundaries.

Users who have prepaid electricity meters will be able to see when the free electricity is used up and will then have to buy more electricity at their expense. Users with conventional or credit meters will see a credit of 50kWh on their monthly bill, which is the FBE units. Any additional use is billed as per the applicable tariff. It is important to note that some municipalities give more than 50kWh of FBE, in line with their resolutions.

We will continue to provide regular updates on the state of the power system through various media platforms.
Issued by Eskom