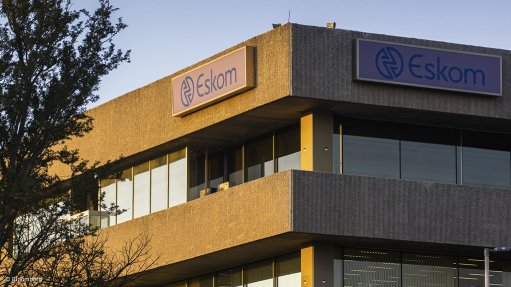 Photo by: Bloomberg
South Africa's largest private health-care network expects diesel costs to more than quadruple to R165-million this year as it runs generators to help contain the impact of rolling blackouts.
Generator diesel costs increased to R67-million in the six months through March from R10-million a year earlier because of the consistently high number of power cuts and increased fuel costs, Netcare said in its earnings report on Monday. The company is among a growing number of businesses that are being forced to rely on alternative sources of electricity as State-owned Eskom implements daily blackouts because it can't meet demand.
The majority of Netcare's acute-care hospitals have the capacity to operate independently of the grid, the company said. The company has uninterrupted power supply systems and a fleet of 200 backup diesel generators support all of its facilities, and it's invested in installing a solar power base across 72 sites, capable of generating 18 to 20 gigawatt hours per year.
South Africa needs private investment in its rail lines and ports if it's to benefit from the global energy transition by moving the green metals it mines efficiently to international markets, said Sabine Dall'Omo, the chief executive officer of the sub-Saharan Africa unit of Siemens AG.
"Rail and port systems in South Africa and across the continent are in dire need of investment for maintenance, security, and expansion," Dall'Omo said in a statement on Monday. "Public-private partnerships or other forms of investment can help ensure the necessary capital flows to properly maintain this infrastructure for everyone's benefit."
Astral Foods, one of South Africa's biggest chicken producers by revenue, skipped paying an interim dividend as profit dropped by 89% because of power cuts.
So-called loadshedding cost the group R741-million in the first half of the year. That was due to increased spending on feed as it had to sustain birds for longer because outages delayed slaughtering, as well as the cost of diesel, wages and overtime, Astral said in its results report.
For the second half of the year, Astral forecasts spending about R45-million a month on diesel and all capital expenditure has been placed on hold, except that required for necessary maintenance and emergency measures in electricity and water supply.
Food services franchiser Famous Brands will take a lower royalty and marketing percentage on sales generated by its franchise partners during loadshedding hours to help support the businesses.
The move is part of a financial-relief program implemented in March, the group that owns brands including Steers, Wimpy and Debonairs Pizza said in a statement on Monday.
"We remain concerned about South Africa's weak economic prospects and expected high levels of loadshedding," Famous Brands said. "This will continue to strain consumers and the small business sector.
Eskom will cut 3 000 megawatts of power from 5 am until 4 pm on Monday and then escalate the blackouts to 5 000 megawatts until 5 am on Tuesday. The pattern will be repeated daily until further notice, the utility said in a statement on Sunday
South African pharmacy chain Dis-Chem Pharmacies spent R91-million on diesel to run generators and keep its stores open in the year through March.
While Dischem's early investment in generator capacity resulted in minimal disruption to its ability to trade, it increased spending on diesel by 65% from the previous year, according to a statement published on Friday.