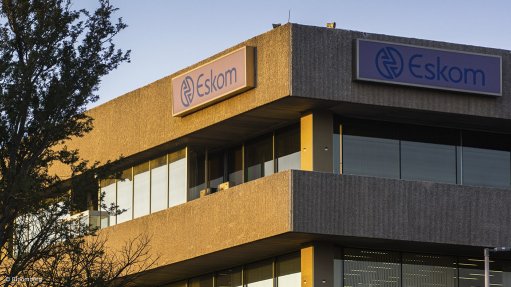 Photo by: Bloomberg
Eskom has asked the department of cooperative governance & traditional affairs (Cogta) to intervene as the City of Tshwane's electricity debt has ballooned to R1.4-billion.
As of Wednesday, the city's debt had compounded to "a bulky R1.4-billion" due to its "short payment and non-payments spanning several months in the recent past", Eskom said in a statement.
This is "negatively impacting the liquidity, financial performance and sustainability of Eskom," said Amanda Qithi, a spokesperson for the utility in Gauteng.
The city short-paid its November 2022 bill of R660-million and also failed to pay its December 2022 account of R780-million.
"Despite several engagements with the City of Tshwane to encourage it to settle its November 2022 account by 31 December 2022, the bill remains outstanding," said Eskom, adding that it has now approached Cogta to mediate in the resolution of the city's poor payments "that continue to spiral out of control".
The Public Finance Management Act requires that institutions recover what is owed to them, hence Eskom sought the intervention of Cogta in the matter. The mediation process was in line with section 41(2) of the Intergovernmental Relations Framework Act 13 of 2005 in August 2022, after Eskom declared a dispute.
Eskom has previously reported on the city's erratic payments on its bulk account.
"Eskom does not have the financial capacity to finance the City of Tshwane's operations and calls on the city to do right by its residents and pay the bulk electricity account to enable Eskom to continue supplying electricity to the city," Eskom said.
The city was not immediately able to comment.
A spokesperson had previously indicated to News24 that the irregular payments related to Tshwane's low level of revenue collection. Last year, the city embarked on an aggressive collection drive earlier this year when it prominently cut off both private and public sector customers that were in arrears on their water and electricity bills. Low revenue collections had however persisted since.
The Auditor-General of South Africa recently issued the first adverse audit finding against the City of Tshwane, warning of "material uncertainty" around its ability to continue as a going concern.