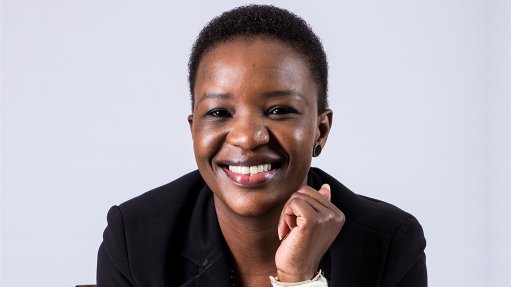 Busi Mavuso
The Eskom board has been reduced to just five non-executive directors, from a necessary 13, after the resignation with immediate effect of Busi Mavuso on Tuesday soon after a short meeting between the board and Public Enterprises Minister Pravin Gordhan.
Mavuso, who is also the executive director of Business Leadership South Africa, was the sole remaining chartered accountant on the board and chairperson of the two-person finance and investment sub-committee.
She resigned with immediate effect and confirmed to News24 that Gordhan had not acknowledged her letter.
This leaves chairperson Professor Malegapuru Makgoba; nuclear physicist and environmental specialist Dr Pulane Molokwane; decorated academic Dr Banothile Makhubela who has PhD in chemistry; associated law professor Tshepo Mongalo; and Dr Rod Crompton, a former DDG with 40 years of experience in the energy and chemical sectors.
The board has for years lacked engineering and accounting expertise.
Gordhan thanked the board for their work during the short meeting on Tuesday morning, which was taken by some on the board as an indication that they would not be asked to remain and is believed to be a contributing factor to Mavuso's sudden departure.
Gordhan reportedly informed the board that he would send letters or call another short meeting to inform them of the government's plans with the board, but Mavuso, who has often been at loggerheads with the political influences on the power utility, reacted by resigning.
"I believe she did not want to wait around like a lamb for slaughter," one Eskom source with knowledge of board discussions following the meeting on Tuesday said, adding that for months Mavuso had expressed a desire to depart.
Mavuso's resignation comes amid intense speculation over the constitution of a new board and whether the current members would be asked to remain.
Board sources told News24 that if the Cabinet resolved to retain board members, Mavuso was not likely to be among them as she has steadfastly refused to be cowed by Gordhan or other politicians and was often outspoken in her criticism of government policies.
A short statement issued by the Department of Public Enterprises on Tuesday afternoon offered little in terms of clarity, and stated that Gordhan had been engaged in a review of the board since their term came to an end in 2021.
"On Tuesday the minister informed the board that a review has been finalised and that the board will soon be reconstituted and restructured… Minister Gordhan thanked the current board for their service during the most challenging period of the entity," the statement read.
Public enterprises spokesperson Richard Mantu was unwilling to directly clarify whether this meant an entirely new board would be appointed.
Adding further confusion was the statement's conclusion that the "government would soon deliberate on the reconstitution of a new and restructured Eskom board and an announcement will be made in due course".
Tour de force
Mavuso was, according to numerous Eskom sources with knowledge of the board's affairs, an outspoken and forceful director who once told President Cyril Ramaphosa that Eskom "remained a crime scene".
She was also chased out of a parliamentary Standing Committee on Public Accounts meeting for refusing to allow MPs to blame the country's energy crisis on Eskom's current management and board. The blame, she insisted, should be laid at the door of the ANC.
The chairperson of Scopa, Mkhuleko Hlengwa, later apologised for his actions in seeking to chastise Mavuso whose comments were lauded by the public and media commentators.
Two board members who spoke on condition of anonymity told News24 that the sudden shift by the government to reconstitute the Eskom board was about managing public perceptions in the wake of the worst-ever load shedding on record, rather than an attempt to make common sense interventions.