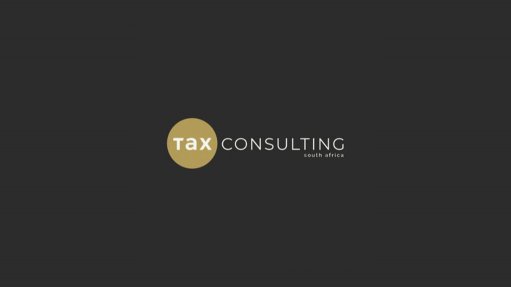 With a swiftly growing economy and the demand for skilled workers far exceeding available domestic supply, the Netherlands is increasingly enticing highly skilled South Africans wishing to take advantage of the country's attractive work/life balance and impressive salary packages.
"We have observed an unprecedented demand from various industries in the Netherlands for highly-skilled, qualified South African candidates," explains Roxanna Naidoo, Tax Attorney at South Africa's largest independent tax practice, Tax Consulting South Africa.
South Africa was one of the Netherlands' top 10 source markets for migration in 2021, with almost 2 000 South Africans emigrating to the country in that year, a 2022 report by the Dutch statistical bureau CBS shows.
As the Dutch labour market continues to tighten, CBS further reports that an oversupply of available positions and an undersupply of qualified candidates has resulted in the availability of 133 jobs for every 100 people.
Skills most in demand are those in engineering, information technology, auditing, financial services, accounting, medical, management, and specialist products.
Securing a Highly Skilled Migrant Residence Permit
To live and work in the Netherlands, candidates require a Highly Skilled Migrant Residence Permit, which is available to foreign nationals who are considered able to make a contribution to the Netherlands' knowledge-based economy.
Successful applicants should have a job contract with an employer or research institution in the Netherlands, with a salary base that cannot be less than that of a Dutch national in the same position.
In addition, certain salary criteria must be met: Should the jobseeker be over the age of 30, the minimum gross salary of the Netherlands-based position must be €62,726 a year. If above 30 years of age, the employee should earn a minimum gross salary of €45,995 a year.
The permit remains valid for up to five years, or for the duration of the employment contract.
Engineering expertise most in-demand skillset
Leading the cohort of in-demand skills in the Netherlands are engineering-related professions, with around 13% of all job advertisements relating to positions available in engineering, most significantly in mechanical, industrial, electrical, food, biomedical, energy, computer science and civil engineering.
Also in demand are skilled, qualified candidates with expertise in human resources, ICT security, pedagogy, solar installation, healthcare, and construction.
"Incredible opportunity exists in the Netherlands for skilled South African 'knowledge workers' wishing to take advantage of the current recruitment campaign. But to ensure a successful move, each candidate must ensure that they are adequately guided through the intricate due diligence processes on both the Dutch and South African side. This is where we come in," says Naidoo.
The realities and intricacies of relocating
Those qualifying South Africans that have elected to take advantage of the Dutch mass recruitment drive have soon discovered the intricacies involved in the relocation process.
While the Netherlands offers an impressive government-funded 'soft-landing programme' for expatriates, critical financial, tax and healthcare considerations must be made in South Africa prior to leaving, as Naidoo explains.
"It is not a simple as just securing a position, selling your home and booking your flight," she says.
Recognising this critical need, Tax Consulting South Africa has partnered with an industry-leading Netherlands-based mobility placement company, providing South African expats with support both in exiting South Africa and in ensuring their successful resettlement in the Netherlands.
"Through this partnership, we are able to offer each individual a holistic emigration roadmap that will review your South African medical aid, life policies and insurance, look at your assets and retirement annuities, provide banking strategies to move funds offshore, and close off your tax affairs with the South African Revenue Service," says Naidoo.
"Essentially, you will be thoroughly guided through both your exit from South Africa and your entry into the Netherlands."
The partnership is able to assist candidates that have already secured a placement in the Netherlands, as well as those qualified South Africans looking to be placed in a suitable role.
Tax Consulting SA works closely with a portfolio of Dutch companies actively recruiting South Africans for skilled positions.
Having the right specialists by your side can accelerate your Netherlands dream into a reality and ensure a stress-free process all together.
Submitted by Tax Consulting SA