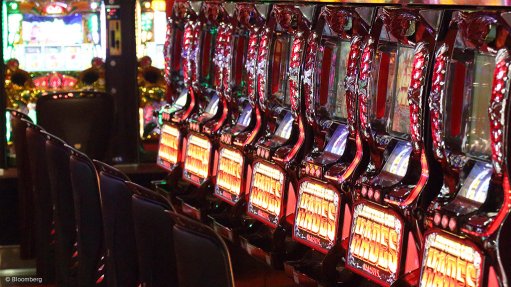 Photo by: Bloomberg
The Department of Trade and Industry (the dti) will embark on a national education and awareness campaign on a variety of legislation that affect the country's citizens. These are Liquor, National Gambling, Lotteries Amendment, National Credit, Consumer Protection, Copyright, Performers Protection, and Companies Acts.
The campaign will commence in Limpopo covering the towns of Tshakhuma, Tzaneen, Ga-Masemola and Polokwane from 20-24 June 2017. The campaign will be rolled out across the country until February 2018.
According to the Minister of Trade and Industry, Dr Rob Davies, the campaign seeks to educate community members on the rights and responsibilities afforded to them by the above mentioned pieces of legislation.
"During the public consultations on the Liquor and Gambling Amendment Bills that the dti conducted throughout the country last year, it became evident that many members of the public were not well-informed about their rights and responsibilities," says Minister Davies.
"It is against this background that we took a decision to roll out another campaign that will not focus only on liquor and gambling laws but also on other laws that have an impact on the citizens of South Africa. This campaign will raise awareness amongst members of the public on various legislation that government has put in place to protect them and to assist them deal with a variety of challenges that affect them," adds Minister Davies.
The campaign will educate the public about the socio economic impact of alcohol abuse, legal and illegal gambling activities, how copyright can assist creative persons, debt relief measures to reduce the impact of high levels of over-indebtedness for certain over-indebted households in adverse economic circumstances, credit affordability and fundamental consumer rights.
Communities will also learn about simplified business registration processes, the reduction of red tape and enhancement of company transparency, as well as amendments to the national lotteries legislation.
After Limpopo, the campaign will move to KwaZulu-Natal, Eastern Cape, Mpumalanga, Northern Cape, Free State, Western Cape and Gauteng.
Issued by Department of Trade and Industry