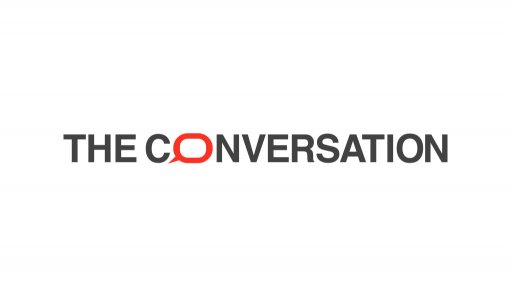 President Jacob Zuma will have to address two audiences in his 2016 State of the Nation Address: the international community and markets on the one hand, and the domestic public on the other.
The fiasco over the firing of Finance Minister Nhanhla Nene has increased the risks to the South African economy. As a developing economy it is already feeling the impact of declining demand from China, a turbulent Europe and volatile emerging markets.
As things stand, South African fiscal managers suffer from a credibility malaise. The state of the nation address presents an opportunity for confidence building.
Fiscal discipline
The international community possibly has a bouquet of expectations in mind. But these cannot be fully satisfied because they are counterbalanced by domestic expectations.
Top of international expectations is a clear commitment to fiscal discipline - specifically a significant reduction of South Africa's foreign debt which stands at 44% of GDP. At the same time, reaffirming the National Development Plan would be vital to underscoring policy continuity and predictability. This is the governing African National Congress's plan to eliminate poverty and reduce inequality.
The domestic audience's endurance has been tested by a plethora of political intrigues. These include waves of student protests, parliamentary party wrestling, economic shocks, the drought and serious deficits in governance. But no economic recovery plan appears to be in the pipeline. On top of this, the 9-point plan outlined in last year's speech had no discernible impact on the economy.
The state power utility Eskom's successful management of electricity supply is one of the few tales of success.
Education
A paradigm shift is needed to address the problems besetting education. There is a disconnect between the emerging new trends in the South African economy and an educational system based on the old economy. Mining and agriculture used to be the major employers. Today services, the financial sector, manufacturing and transport are bigger players.
Unfortunately, it is unlikely that Zuma will announce a package of structural changes even though education urgently needs a fundamental overhaul.
Tertiary education is over-centralised in universities. But they have insufficient capacity to provide the education and training needed to drive the economy. Diversification is imperative. The country needs additional technical and training colleges for teachers, nurses, agricultural students and artisans.
These should be complemented by advanced institutes for engineering, information communications and technology as well as tourism and hospitality. These institutions need to be established or reinstated where they have been closed down.
The private sector can also make a valuable contribution with its own specialised training. The sectors in which it could play a role include private health care, the automotive sector, aviation and the hotel sector.
Even with the same budget, tertiary education could become more cost-effective and produce more and better graduates with tailor-made skills.
The current Skills Training Education Authorities (Setas) system will have to be reconsidered. Further education and training as well as technical, vocational and training colleges must be redesigned into specialised colleges with a much better professional reputation.
Labour relations
A third priority change should be in labour relations. Though exceptionally unpopular with the trade unions and the left in general, a fundamental reconsideration of the labour market is needed.
The dilemma is that while the economy continues to grow, albeit very slowly, it does not produce jobs in low-income categories. Strikes in the public and mining sectors and over-politicisation of trade unions have created a stalemate in employment.
South Africa's stage of development requires maximum employment as an absolute priority. A trade-off between employment and advanced service conditions is also unavoidable.
The presidential conundrum
A number of factors will impede Zuma's opportunity to have a 'Lula moment' - that is, to radically reduce inequality like former Brazilian president Inácio Lula da Silva did.
Zuma has the political persona of a survivor with strong political insticts. But he has had to make three major concessions in just two months. These were:
agreeing to at least one of the demands of protesting students,

back-tracking on his appointment of a new finance minister,

and being forced to repay state funds spent on his private residence in Nkandla.
There is a growing perception that his political capital in the ANC is diminishing. His leadership authority is in decline: he presides over a party losing support. ANC membership has been in decline since 2012 and the party is paralysed by factionalism, particularly in provinces such as Kwa-Zulu Natal. The governing party's relationship with its alliance partners has reached a very low point.
The forthcoming municipal elections will have a dampening effect on political decision-making. Any party prefers a relatively conservative and predictable strategy during election periods.
The need to keep the Congress of South African Trade Unions as an election partner will also put paid to the possibility of radical changes in the labour dispensation. The ANC is already embroiled in a bitter standoff with the union federation over changes to pension laws.
The final complicating factor is that international pressure has to be balanced against expectations of a domestic economic stimulus. Sentiments in the ANC are critical of international pressure and will insist on self-reliance. Zuma will therefore have to find a compromise between these.
Written by Dirk Kotze, Professor in Political Science, University of South Africa
This article was originally published on The Conversation. Read the original article.