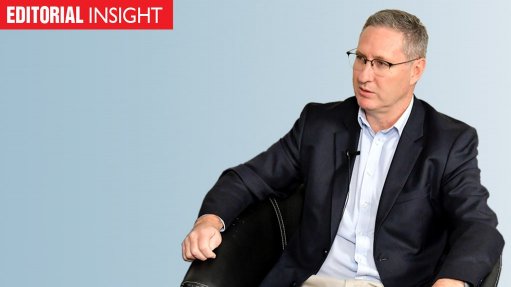 South Africa is not immune to pandemics and 2022 has, thus far, proved something of a super-spreader event for the virus of populism.
From obnoxious rhetoric against the Constitution by a person who has sworn to protect it and unsubstantiated and racially tinged attacks on the judiciary, to xenophobic intimidation of restauranteurs and their workers disguised as parliamentary oversight and gleeful Twitter cheering as an under-secured and uninsured Parliamentary building went up in flames, populism has penetrated the body politic with more speed and ease than the Omicron variant.
Unlike the case with health pandemics, where scientists are able to offer specific non-pharmaceutical guidance and, eventually, properly researched and tested pharmaceutical vaccines and remedies, the cure for populism is far more elusive.
That said, a recent report by the Centre for the Future of Democracy at the University of Cambridge offers some hope that recent domestic outbreaks of populism could signal that the disease is entering an endemic stage, at least for the foreseeable future.
Entitled 'The Great Reset', the report finds that support for populism has collapsed during the period that has coincided with the coronavirus, partly because populist leaders have mishandled the crisis and are rated worse by their citizens for their management of the pandemic.
"On average, populist leaders saw a ten percentage point drop in their approval ratings from the second quarter of 2020 to the final quarter of this year. Meanwhile, support for key populist attitudes – such as belief in the 'will of the people' or that society is divided between ordinary people and a 'corrupt elite' – has declined in almost every country," the report, which includes data from South Africa, states.
Overall, the authors conclude that the findings are reassuring for democratic societies, with the post-pandemic setting likely to "prove a more difficult environment for populist politicians to mobilise and sustain support".
"Across the world, the populist wave appears to be passing. Some figures, such as Donald Trump, have already left office. Others, including Viktor Orbán, Recep Tayyip Erdogan and Jair Bolsonaro, face a difficult fight for re-election," the authors note.
Worryingly, though, the report also finds a "disturbing erosion" of support for core democratic beliefs and principles, including less liberal attitudes with respect to basic civil rights and liberties and weaker preference for democratic government.
This is troubling mainly because, in the final analysis, society's best defence against populism lies not with individuals – although leadership really does matter, as the first volumes of the State Capture report shows – but in democracy and democratic institutions, including a vigilant legislature, an independent judiciary and a free media.
True, populists are masterful at perversely manipulating democratic processes to their advantage, which erodes public faith in democracy itself. But eventually a vibrant democracy and strong democratic institutions will succeed in holding up a mirror to populist politicians to show that they are wearing no clothes at all.