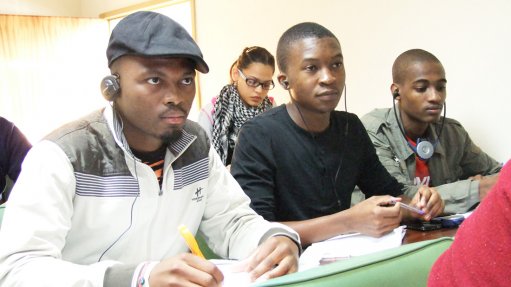 The Democratic Alliance Students Organisation at Stellenbosch University has today marched against racism on campus, and in support of a more inclusive culture at the university.
Today's march was an important showing of solidarity by the university community, and consisted of various societies, academics and some members of the university's management.
Last Saturday morning, myself and fellow students were assaulted after intervening in an incident involving white students racially taunting black staff at a fast food outlet. We welcome today's march as a positive sign that the university community will not tolerate this kind of behaviour.
On Monday this week, DASO delivered a memorandum to the Rector of Stellenbosch University calling for:
• the Office of Inclusivity to be fully recapacitated,
• the Dean of Students position be reinstated, and
• open consultation sessions to be held on campus to allow constructive dialogue to take place amongst students.
We believe the University of Stellenbosch can and should do more to promote a culture of mutual respect and understanding on campus.
The future of Stellenbosch University must be one where every student, black or white, male or female, straight or gay, feels a sense of belonging in the university community.
DASO has today shown our commitment to overcome racism on campus, and to work with the university on this important project.
Issued by DASO