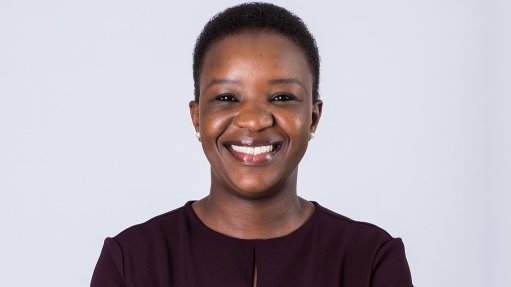 BLSA CEO Busi Mavuso
For Creamer Media in Johannesburg, I'm Sane Dhlamini.
Making headlines: Ramaphosa wants media to influence more citizens to register to vote, BLSA reiterates commitment to tackle electricity crisis and organised crime and, loadshedding starts to weigh on private sector debt servicing ability
Ramaphosa wants media to influence more citizens to register to vote
President Cyril Ramaphosa is urging the country's media to use its reach and influence to encourage more citizens to register to vote for the 2024 general elections.
Ramaphosa said that South Africa's journalists continued to be the standard-bearers for accountability and the empowerment of citizens.
He acknowledged that media freedom was a pillar of the country's democratic order.
Ramaphosa added as citizens prepare to exercise this important civic responsibility, the media should use its reach and influence to encourage more citizens to register to vote.
BLSA reiterates commitment to tackle electricity crisis and organised crime
Business organisation Business Leadership South Africa CEO Busi Mavuso said her organisation's top two priorities in its strategy are assisting in ending the electricity crisis and supporting institutions of law and order.
She says this is in line with BLSA having to deploy its limited resources in a way that delivers the greatest return to serve the interests of its members, who fund the organisation's operations.
Mavuso says organised crime has become a major problem for the business sector, which has been subject to growing extortion threats and sabotage, compounded by background levels of criminality that impact on South Africa.
Loadshedding starts to weigh on private sector debt servicing ability
The Experian Business Debt Index declined sharply to 0.996 in the fourth quarter of last year, following a reading of 1.591 in the third quarter, reflecting intense and more frequent loadshedding in the period and backlogs at South Africa's ports.
The index reflects the relative ability of businesses to pay their outstanding suppliers or creditors, which indicates the overall health of businesses in the economy.
Data analytics and consumer credit reporting firm Experian Africa says the decline in the index recorded in the fourth quarter was worse than anticipated, with loadshedding having lingered mostly on stage 4 in the quarter, compared with predominantly stage 2 in the third quarter.
On a year-on-year basis, GDP growth diminished from 4% in the third quarter to 1.3% in the fourth quarter.
That's a roundup of news making headlines today
Don't forget to follow us on Twitter [@PolityZA]