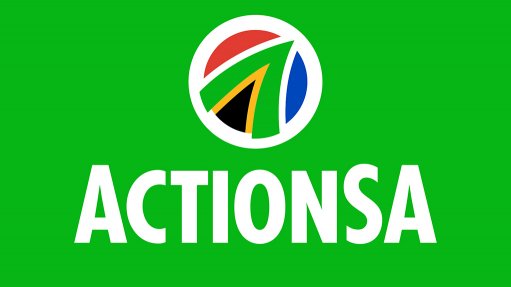 For Creamer Media in Johannesburg, I'm Thabi Madiba.
Making headlines: SARB cautions against stained banknotes after unrest; ActionSA announces mayoral candidates; And, surge in hospitalisations as deaths climb by 596
SARB cautions against stained banknotes after unrest
Following recent looting and acts of lawlessness that caused unrest in the country, the South African Reserve Bank has cautioned the public not to accept stained banknotes, stating that these notes are considered "proceeds of crime".
Last week, protests against former President Jacob Zuma's incarceration turned violent, with mass looting in parts of Gauteng and KwaZulu-Natal, as well as the destruction of infrastructure, such as factories, warehouses and automated teller machines.
SARB explained that ATMs are designed to stain banknotes with blue or green ink in the event of an attack on the infrastructure. Stained banknotes will carry no value and cannot be exchanged.
The SARB strongly encourages the public not to accept such banknotes, and to report any incidents to the nearest police station.
ActionSA announces mayoral candidates
ActionSA national chairperson Michael Beaumont has announced the party's candidates that are up for mayoral positions, should the party win districts in the local government election.
ActionSA leader Herman Mashaba's name topped the candidate list for City of Johannesburg mayor, while the position for City of Tshwane mayor will be contested by former Democratic Alliance chairperson Abel Tau and the Ekurhuleni mayor position contested by former Ekurhuleni official Letlhogonolo Moseki.
ActionSA explained that its mayoral candidates are joined by successful ward candidates elected by the residents of their communities. The party's election system attracted 22 051 votes from communities across Gauteng.
And, surge in hospitalisations as deaths climb by 596
More than 800 people with Covid-19 were hospitalised countrywide in the last day, taking the number of people admitted to both public and private hospitals to 17 178.
South Africa recorded 8 929 new confirmed Covid-19 infections on Tuesday and 596 deaths, bringing the official death toll to 67 676.
According to a statement by the National Institute for Communicable Diseases, as of Tuesday, the country recorded 2 311 232 laboratory-confirmed cases.
That's a roundup of news making headlines today
Don't forget to follow us on Twitter [@Polity ZA]