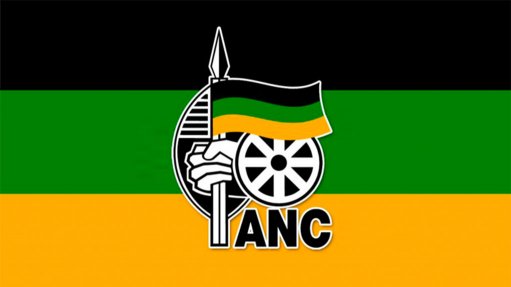 For Creamer Media in Johannesburg, I'm Nadine Ramdass.
Making headlines: Zondo says law enforcement must view attack on ConCourt in a serious light, Western Cape passes fourth wave peak and, ANC NEC to finalise Jan 8th statement, 110th anniversary
Zondo says law enforcement must view attack on ConCourt in a serious light
Acting Chief Justice Raymond Zondo has urged law enforcement agencies to view the attack on the Constitutional Court in a serious light and put proactive measures in place to prevent similar incidents.
On Wednesday, a 36-year-old hammer-wielding man was arrested and charged with malicious damage to property after smashing several windows and glass doors at the Constitutional Court in Johannesburg.
Zondo said the incident, and others like it, sought to cause destruction to important facilities that protect constitutional rights.
The acting Chief Justice also said although the incident did not affect the work of the court and its staff, it did compromise the security of the judiciary, its staff and those using the court.
Meanwhile, the man arrested for the incident is expected to appear in court on Friday.
Western Cape passes fourth wave peak
Western Cape health department head Keith Cloete said the province had reached the peak on Thursday, 23 December with an average of 3 700 new infections per day.
Currently, the average number of daily new infections is 2 220, according to the seven-day moving average.
Cloete said the number of active cases in the province was "coming down sharply".
However, he cautioned, the decreases could be due to the effect of the recent public holidays on testing patterns.
Meanwhile, South Africa recorded 11 106 new confirmed cases of Covid-19 on Wednesday.
ANC NEC to finalise Jan 8th statement, 110th anniversary
The African National Congress National Executive Committee will on Thursday hold a special session to finalise arrangements for its January 8th Statement.
ANC officials and NEC members are already on the ground, visiting royal houses in Limpopo, and meeting with communities, religious leaders and many other sectors of society.
The party will on Saturday celebrate its 110th anniversary in Limpopo under strict Covid-19 regulations.
Last year the ANC was unable to celebrate its anniversary owing to the Covid-19 pandemic.
However, the party said it will ensure that each and every person physically attending the event is accredited and that it is well within the numbers permissible for outdoor gatherings.

That's a roundup of news making headlines today
Don't forget to follow us on Twitter [@PolityZA]