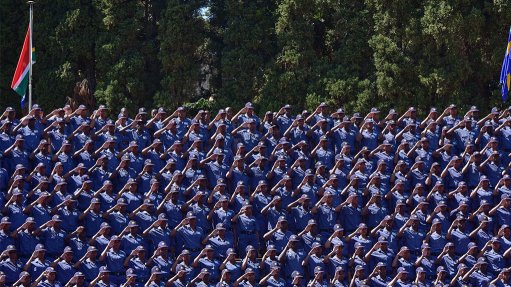 For Creamer Media in Johannesburg, I'm Sane Dhlamini.
Making headlines: DA to probe SA's Tottenham Hotspur sponsorship plan, 100 more KZN cops deployed, and, Equatorial Guinea appoints its first female prime minister
DA to probe SA's Tottenham Hotspur sponsorship plan
Democratic Alliance Shadow Minister of Tourism Manny de Freitas said that South African Tourism's plan to sponsor English Premier League team Tottenham Hotspur is a slap in the face of tax-paying South Africans.
Government, through its marketing agency SA Tourism, plans to sign a nearly R1-billion deal with Tottenham Hotspur in the hopes of attracting tourists to the country.
The DA said the plan is "another glitz and glamour ploy" by Tourism Minister Lindiwe Sisulu, to leave a mark in tourism before the potential redeployment to another department in a soon-to-be announced Cabinet reshuffle.
A DA delegation abroad will this week go to the Tottenham Hotspur Football Club in London to ascertain the exact status of the deal and if any money has exchanged hands.
100 more KZN cops deployed
Additional police officers will be deployed to bolster efforts to clamp down on vehicle theft syndicates in northern KwaZulu-Natal.
National police commissioner General Fannie Masemola visited the Umkhanyakude district and made a commitment to pump in more resources.
He was joined by the police's national and provincial top brass where he said police statistics showed that the theft of vehicles had declined and that carjacking cases had stabilised.
However, he said, "more resources need to be deployed on a long-term basis to reduce such incidents".
Last week, several vehicles, including a luxury bus and a truck from Mozambique, were torched on the R22 route between Hluhluwe and Mbazwana. Cases of malicious damage to property were opened.
Equatorial Guinea appoints its first female prime minister
Equatorial Guinea's President Teodoro Obiang Nguema has appointed his vice-minister of education, Manuela Roka Botey, as prime minister, the first time a woman has held the role in the West African country.
80 year old Obiang was re-elected for a sixth term in office in November with 95% of the vote, cementing his place as the world's longest-standing ruler.
The country of around 1.5-million people has had only two presidents since independence from Spain in 1968.
That's a roundup of news making headlines today
Don't forget to follow us on Twitter [@PolityZA]