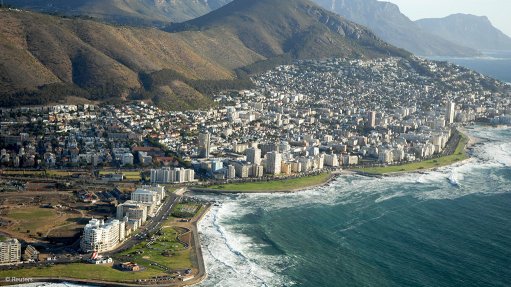 Photo by: Reuters
April 18, 2017.
For Creamer Media in Johannesburg, I'm Sane Dhlamini.
Making headlines:
De Lille to address Cape Town drought intervention plans
World must aid famine-threatened Nigeria to avoid 'mass exodus'
And, opposition parties to march in Limpopo to protest state capture
The mayor of Cape Town, Patricia de Lille, will join a panel discussion today to discuss the city's interventions in the metro's drought crisis.
De Lille will address the Climate Change Coalition at Green Point Urban Park, and will also discuss the city's stance on climate change, and the associated risks as a water-scarce city.
She said in February that a failure to save water could see treated waste water being put back into the system and an expensive desalination plant, which would push water prices up by at least 50%.
The devastation wrought by Boko Haram, which has left millions of people in northeast Nigeria on the brink of famine, could exacerbate Europe's migration crisis if the world fails to act urgently, the country's chief humanitarian coordinator said.
Nearly five-million people in the region are desperately hungry and risk starving to death this year if they do not receive food aid, according to figures from the United Nations.
Nigeria's humanitarian coordinator said the government was focusing on rebuilding entire communities, so that people could go back to their homes, jobs, and resume their lives as normal.

Opposition parties, headed by DA leader Mmusi Maimane, will lead a march against state capture to the Limpopo Provincial Treasury today.
The DA said President Jacob Zuma and the ANC had normalised the abuse of the people's money and institutions for self-benefit, while neglecting their duty to create jobs and build a better South Africa.
Last Wednesday, thousands marched to the Union Buildings, led by opposition party leaders.
Don't forget to follow us on Twitter[@PolityZA]
That's a roundup of news making headlines today