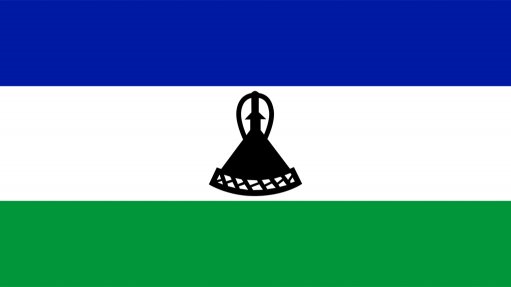 For Creamer Media in Johannesburg, I'm Halima Frost.
Making headlines: Ramaphosa says men should be part of the solution to Gender-based violence, Lesotho unhappy over 'traumatising' repatriation of its nationals from South Africa and, Western Cape speaker Masizole Mnqasela's DA membership terminated
Ramaphosa says men should be part of the solution to Gender-based violence
President Cyril Ramaphosa said that to give meaning to 16 Days of Activism, men need to be engaged in a dialogue about their responsibility towards women and toxic masculinity.
Ramaphosa said that all of society should be mobilised to organise these dialogues.
Last week Police Minister Bheki Cele released the quarterly crime statistics, which showed that between July and September 30, 989 women were murdered, 1 277 were victims of attempted murder and more than 13 000 were victims of serious assault.
In just these three months, more than 10 000 rape cases were opened with the South African Police Service and over 500 children were killed.
Ramaphosa said the men of South Africa owe it to women and children to take up the struggle against gender-based violence.
Lesotho unhappy over 'traumatising' repatriation of its nationals from South Africa
Lesotho says South Africa breached its "free movement" arrangement with the country when authorities instructed 400 Basotho to leave Newcastle in KwaZulu-Natal early last week.
The Lesotho government had to repatriate its nationals amid questions about their status in South Africa.
Minister in the Prime Minister's Office Limpho Tau said over 400 Basotho were transported to Lesotho by the government of Lesotho following an incident of being chased by the authorities there, in concern about their legality in South Africa.
Tau called it a "traumatising" event that should not have happened because of the two countries' cordial relations.
Tau said Lesotho had reached out to the South African government, and "all will come to light once the talks are being set and agreed upon".
Western Cape speaker Masizole Mnqasela's DA membership terminated
The Democratic Alliance has terminated Western Cape legislature speaker Masizole Mnqasela's membership, following disparaging comments he made about the party during a media briefing.
This was in violation of the terms of the cease-and-desist letter sent to the speaker by the party's federal executive.
The move comes as the party filed a motion of no confidence in Mnqasela on Friday last week.
DA federal chairperson Helen Zille said Mnqasela has ended his membership by making disparaging remarks about the party and the decisions of its structures.
Mnqasela has until 10:00 on Tuesday to reapply for his party membership.

That's a roundup of news making headlines today
Don't forget to follow us on Twitter [@PolityZA]