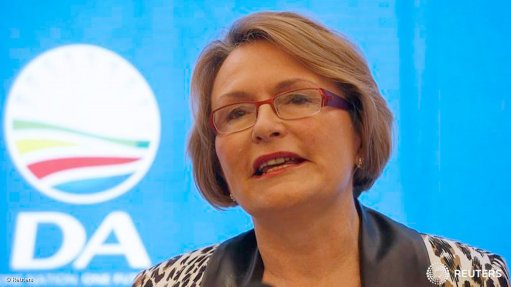 Western Cape Premier Helen Zille
Photo by: Reuters
The Democratic Alliance (DA) should have suspended Western Cape Premier Helen Zille, pending disciplinary action over her tweet on colonialism, the African National Congress (ANC) in the Western Cape said on Sunday.
Western Cape ANC secretary Faiez Jacobs said that Zille remaining in her position was "proof that she is above the DA".
"The DA Federal Council has missed an opportunity to show the gravity of Helen Zille's Colonial praise, colonialism being the biggest crime ever committed against the people of Africa by allowing Zille to continue advancing colonial and divisive plans through the might of government."
DA leader Mmusi Maimane announced on Sunday that the Federal Legal Commission (FLC) found there was a case for Zille to answer. The federal executive decided to proceed with disciplinary action.
Jacobs said that the decision to submit her to party action failed "to bring a measure of relief to the people she has offended".
"For DA black members, uncertainty remains on where the party stands on racism and on treatment of white and powerful leaders."
Zille came under fire recently when she tweeted that colonialism was not all bad.
"Getting on to an aeroplane now and won't get on to the wi-fi so that I can cut off those who think every aspect of colonial legacy was bad," she tweeted, before later apologising.
Maimane said it was not only the tweet that led to FLC deciding to arrive at the decision to discipline Zille.
"It must be made clear that this matter is not strictly confined to the series of tweets by Ms Zille. Since then, the matter has developed further. Therefore the initial referral was supplemented on 22 March 2017 to include reference to "a series of comments (made) publicly and on social media that have...exacerbated and amplified the original tweet," said Maimane.
Maimane said the charge against Zille is that she has allegedly violated the Party's Federal Constitution by acting in a manner which has brought the party into disrepute.
In reaction to the announcement, Zille said on her Twitter account that she had been inundated with calls from the media. She received an email from DA Federal Council chair James Selfe around 16:30.
She could not issue a press statement through the Premier's office.
"I will abide by due and fair process of SA and DA constitution and the rule of law," she said in a tweet.