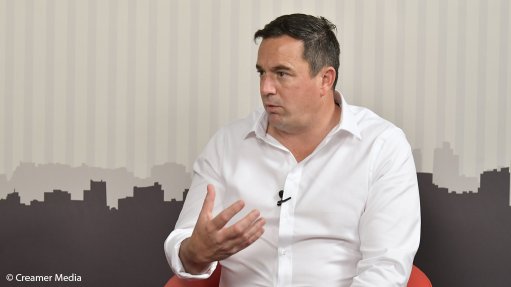 DA leader John Steenhuisen
Photo by: Donna Slater
Democratic Alliance (DA) leader John Steenhuisen argued on Friday that democracy is at stake when the ruling party "sells out the country to fund its election campaign".
Steenhuisen was referring to the latest headlines in which the US claimed that South Africa had provided Russia with weapons and ammunition when a Russian vessel, Lady R, docked at the Simon's Town naval base in Cape Town last year.
Government has hit back at the US for undermining "the spirit of cooperation and partnership".
The Presidency has announced an inquiry into the matter, which will be headed by a retired judge.
Steenhuisen said that by secretly providing weapons to Russia, President Cyril Ramaphosa had betrayed the country's democratic values and hopes for economic growth. The party motivated for Defence Minister Thandi Modise to be fired.
He said the reason why Ramaphosa could not give a straight answer on Thursday, while answering questions in Parliament on whether the African National Congress (ANC) government provided weapons to Russia during its invasion of Ukraine, was because the ANC had done so and further claimed that Russia was financing the party.
"Unless you factor in that Russia is financing the ANC, it makes no sense at all for South Africa to side with Russia. There is a lot at stake in going against the West," Steenhuisen said.

He warned that this matter jeopardised around R400-billion of trade between South Africa and the US, as well as the country's preferential trade benefits under the African Growth and Opportunity Act and the Generalized System of Preferences programme,
This risked thousands of South African jobs, primarily in the automotive, agriculture and textile industries, he pointed out.
He further noted that 77% of foreign direct investment in South Africa would be jeopardised.
Steenhuisen claimed that in the face of a massive loss of electoral support owing to loadshedding, economic stagnation, crime and corruption, the ANC was going for broke – literally liquidating the country's wealth and international good will – to save itself.
Meanwhile, the DA has requested an urgent debate on the weapons matter and has submitted a Promotion of Access to Information Act application to access the official documentation showing the goods that were loaded on Lady R as well as on the Russian plane that recently landed at Air Force Base Waterkloof.