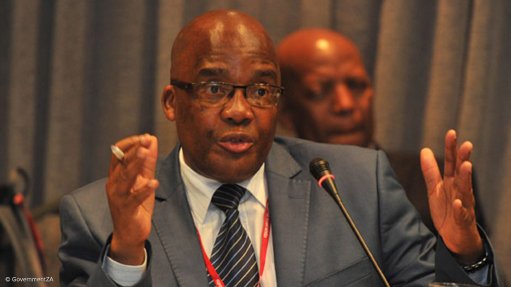 Health Minister Aaron Motsoaledi
Following repeated requests for an update on the Listeriosis outbreak, the DA welcomes Health Minister, Aaron Motsoaledi's announcement today that the source of this virus has been traced.
The Minister confirmed that the source of the present outbreak is the food from Enterprise food production in Limpopo. The DA also welcomes the subsequent move by National Consumer Commission to issue all the companies involved with safety recall notices and that they be suspended from exporting their goods.
The National Consumer Commission (NCC) has in terms of Section 60(2) of the Consumer Protection Act this morning issued the manufacturers concerned with safety recall notices.
Section 60(2) of the Consumer Protection Act states that: "If the NCC has reasonable grounds to believe that any goods may be unsafe, or that there is a potential risk to the public from the continued use of or exposure to the good and the producer or importer of those goods has not taken any steps required by an applicable code contemplated in subsection the Commission, by written notice, may require that producer to".
Minister Motsoaledi must now investigate and ensure that there are strict measures in place for the food industry to curb the spread of the world's biggest Listeriosis outbreak.
The outbreak, which has already claimed 180 lives, is set to become the worst documented in global history. Since July 2017 the total number of infections stands at 915 countrywide.
Polony has been identified as a definite culprit, however there is a risk of cross contamination. This means that processed foods and other prepared meat products must be avoided, even from companies that are not being recalled.
People at high risk include pregnant women, neonates (first 28 days of life) very young infants, elderly persons and people with weakened immune system due to HIV or TB infections.
The public deserves to know which specific processed meats to throw away, and how to discard of it safely - without creating another health hazard.
The DA calls on Minister Motsoaledi to ensure these companies are thoroughly investigated for their role in this crisis and that drastic measures are followed by the food industry to ensure safety of unsuspecting consumers.
Issued by DA