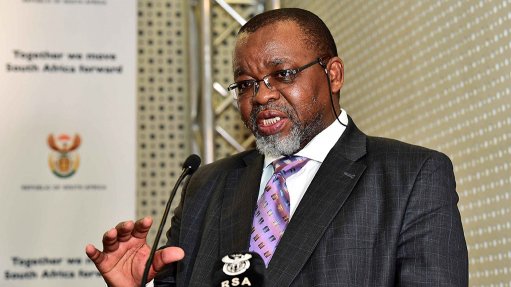 Mineral Resources and Energy Gwede Mantashe
The Democratic Alliance (DA) on Tuesday said that no amount of blame shifting will hide the undeniable fact that Mineral Resources and Energy Minister Gwede Mantashe has, since his appointment, failed to advance the procurement of independent power generation and the incentivisation of private investment in the energy sector.
Mantashe recently blamed the private sector for not investing in new power plants, which he says has led to loadshedding.
The DA pointed out that since his appointment, Mantashe had frustrated and blocked the full participation of the private sector in the energy sector.
"Together with his African National Congress comrades, he has fostered policy and regulatory uncertainty, and has not moved fast enough to remove red tape impeding the active participation of independent power producers (IPPs)," said DA Shadow Minister of Mineral Resources and Energy Kevin Mileham.
Mileham added that Mantashe insisted that electricity generation would remain largely in government hands for the foreseeable future and that overreliance on the private sector would be a mistake.
The DA said Mantashe refused to increase the threshold for embedded generation, since his appointment in 2018, and was strongly opposed to the idea of increasing the threshold for embedded generation to 100 MW.
Mileham said without an updated Intergraded Resource Plan (IRP) South Africa would be forced to continue relying on the outdated energy assumptions of IRP 2019, which do not reflect what must be done to address the ongoing electricity crisis.
"The Small Projects Programme which was established in 2013 to help local IPPs run power projects up to 5 MW in size, has stalled. Five years after incurring costs to keep the 20 projects, which range across wind, solar and biomass technologies, on standby for government go-ahead, no power purchase agreements have been signed and no projects have proceeded into construction," he argued.