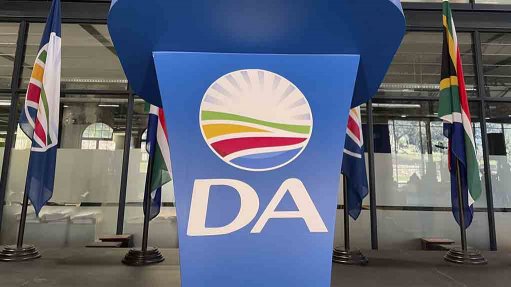 With the advent of democracy in our country and the coming together of various regional and local councils in 2000 to form the eThekwini Metro, there was hope that the days of hardship, segregation and exclusion were behind us. We would finally be one community, united by a common destiny to be Africa's most liveable city by 2030, just over 8 years away from today. However, something terrible has gone wrong over the last 21 years. Political interests have replaced the interests and needs of our communities: corruption is at the order of the day, and the people of this city experiences suffering and hardship.
The Democratic Alliance believes that a new history is waiting to be written for this beautiful city, centred around economic opportunity, delivering basic services to improve peoples live, and creating a city where all of its residents are safe and secure.
We believe that if we focus on three key areas, we will see a dramatic change in the future of this city and the quality of life of those who call this place "home": economic growth to create jobs; cutting corruption to deliver better services; and creating a safer city for everyone who lives in it.
1 - Economic growth to create jobs
At the heart of any successful city is economic growth that creates jobs. That is why we have to start getting the basics right by cutting red tape, curbing water and electricity losses, increasing expenditure on maintaining and upgrading city infrastructure, and ensuring access to reliable public transport services.
2 - Cutting corruption to deliver better services
eThekwini has become a gangsters paradise. There are crooks in every department that spend each day working out how to steal your money meant for service delivery. It's time for consequences and action! The DA will ensure that people's money is spent correctly, by reinstating the municipal finance committee for better oversight and introducing lifestyle audits for those in power.
3 - A safer city for everyone who lives here
We need a metro police service that focuses on grassroots safety. Arresting the drug dealers in our communities, enforcing the rules of the road so that we can drive in safety and upholding the by-laws so we can live in peace. That's where the money should be spent, not on blue lights for councillors.
All of this is possible and more but it takes a party that puts people before politicians. A party that spends the money and doesn't steal it. A party that has a track record of getting things done.
That is why I am proud to stand with our returning councillors and new candidates who will focus on these three priorities in this new term. They have the experience, the energy and the determination to do so. They come from every community in eThekwini. Some are business people, lawyers, community leaders, education and healthcare experts. This is the diversity of talent that is one of the cornerstones of our party's values. As the provincial leader of Democratic Alliance, I am proud to endorse each and every one of them as ready to serve you and ready to get things done.
On the 1st of November, I want to encourage each voter in this beautiful city to choose delivery over failure, hope over fear, security over crime and prosperity over poverty. The DA can do this and we are ready to get things done!
I thank you.