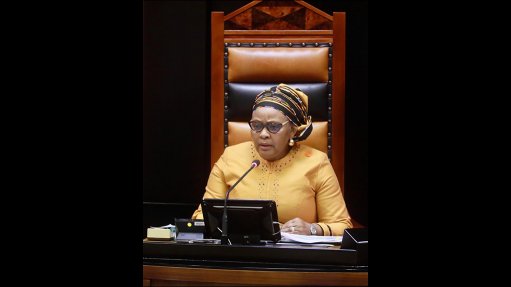 National Assembly speaker Nosiviwe Mapisa Nqakula
Democratic Alliance (DA) Shadow Minister of Electricity Samantha Graham-Maré has submitted a request to the National Assembly speaker Nosiviwe Mapisa-Nqakula for a debate on a possible energy grid collapse.
The country is faced with ongoing power cuts that have crippled the economy and reports of worse stages of loadshedding have been discussed on various social media platforms despite government's assurance that there is no total blackout expected in the country.
Graham-Maré said South Africans needed answers on contingency measures that government had in place to address an impending disaster.
She warned that if there was no plan in place the impact of the loadshedding crisis could be catastrophic.
She said mixed messages from government about the possibility of a grid collapse amid ongoing loadshedding were doing little to allay the fears of ordinary South Africans.
Minister of Electricity Dr Kgosientsho Ramokgopa, who was appointed to tackle the energy crisis, has predicted ongoing outages at Stage 6, possibly reaching Stage 8, which translates into 16 hours of loadshedding per 36-hour cycle.
Graham-Maré criticised government and Eskom for providing the "usual platitudes" about how loadshedding was the mechanism by which Eskom was preventing a grid collapse.
"The fact is, that aside from the DA-run Western Cape government, there are no contingency plans in place to address a grid collapse scenario across all provinces in the country. Of even greater concern is that protocols are being developed to implement Stage 9 blackouts and beyond," she said.
She added that the impact of many hours without electricity would be dire as cellular communications would be affected including the provisioning of water and the purification of sewerage.
This would impact on the safety and security of people and infrastructure.