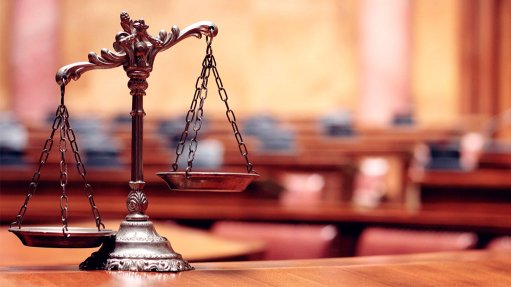 The DA today filed legal papers in the Western Cape High Court to have the Stellenbosch University's (SU) refusal to make learning material available in Afrikaans declared unconstitutional, illegal and invalid. The DA brings this application in collaboration with, and in support of, Afrikaans-speaking students at SU and in the advancement of the broader Afrikaans-speaking community's constitutional right to mother tongue education.
In the court documents, the DA and students explain that SU has been violating its own language policy for the past four semesters – two years – by not making new Afrikaans learning material available to Afrikaans-speaking students. This gross discrimination not only harms the approximately 8 000 Afrikaans students at SU, but also violates section 29 (2) of the Constitution, which confirms that every South African has the right to receive an education in the language of their choice.
Over the past few months, the DA and the organisation StudentePlein have gathered damning evidence against SU management, which we submitted to the court today. The management and senate of the university, both under the leadership of Rector Wim de Villiers, violated and broke the university's own language policy by using the Covid-19 pandemic as an excuse to do away with Afrikaans learning material.
De Villiers and a small group of administrators unilaterally decided to abolish Afrikaans in defiance of the language policy's stipulation that deviations can only take place on the recommendation of faculties. This mechanism exists precisely to ensure that ideologically-driven administrators cannot decide on language arrangements on behalf of students, lecturers and faculties.
After SU management illegally got rid of Afrikaans learning material, they also misled the public about in an attempt to wipe clean their tracks. SU management falsely claimed in a media statement that the deviation from the language policy had been requested by faculties. And although they initially stated that the deviation would only last for one semester, our evidence to the court indicates that Afrikaans learning material has not been made available for the past four semesters – with no end in sight.
The DA also submitted affidavits by several students pointing out that the same contempt for Afrikaans also applies when it comes to lectures, with no Afrikaans used in lectures that are supposed to be presented in parallel-medium or dual-medium.
The DA requests the court to declare this language discrimination unconstitutional, illegal and invalid, and that the court issue an order that all learning materials must in future be made available in Afrikaans. Although this matter will still not place Afrikaans on an equal footing with English at SU, it is of great importance to ensure that accountability prevails.
Issued by DA Constituency Head: Stellenbosch Dr Leon Schreiber