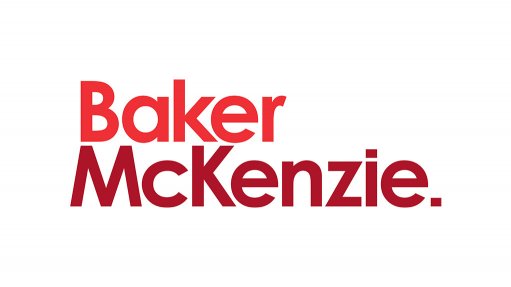 82% of respondents expect the number of disputes in 2023 to either stay the same or increase
62% of respondents expect cybersecurity and data disputes to present a risk to their organization in the coming year.
58% of respondents expect ESG disputes to present a risk to their organization.
Over 85% of respondents are concerned about internal or external investigations.
The economic cycle is perceived to be the greatest external factor posing a disputes threat.
Only 22% of respondents felt fully confident or very confident in their organization's level of preparedness for litigation.
New research from Baker McKenzie, surveying 600 senior legal and risk leaders from large organizations (annual revenue greater than USD 500-million) based in the UK, USA, Singapore and Brazil, has shown that 82% of respondents expect disputes volumes to stay the same or increase in 2023. The sixth annual edition of 'The Year Ahead: Global Disputes Forecast' also highlights disputes volumes in a variety of industry sectors. Some 90% of respondents in the Industrials, Manufacturing & Transportation (IMT) sector, 86% of respondents in the Financial Institutions sector and 85% of respondents in the Consumer Goods & Retail (CG&R) expect disputes volumes to stay the same or increase in 2023.

External Factors Posing Disputes Threats
Last year, Covid-19 was the greatest external factor posing a disputes threat, however concerns about the pandemic have now receded, and have been replaced with other anxieties around disputes. 45% of respondents see the economic cycle as posing the greatest threat to their organization in terms of increased exposure to disputes, whilst 38% saw stock market volatility as a key driver.

Other rising threat factors include the competitive environment (25%) and geo-political issues (24%). Amongst those citing geo-political issues, the dominant responses were around the US, Brexit and China, with Russia featuring lower down the list.

Claudia Benavides, the Global Chair of the Dispute Resolution practice at Baker McKenzie said, "As we have navigated the challenges of Covid-19, lockdowns, war in Europe and high inflation, it seems that uncertainty is the new certainty. New legal developments around the world have further complicated the commercial environment. In 2023, we expect to see corporations experiencing greater numbers of disputes mainly in the areas of cybersecurity & data, ESG, post-M&A issues and tax. Against this, our research shows that despite the risks, organizations still feel unprepared for litigation and should be encouraged to involve disputes practitioners as early as possible on matters as complex as those found in the cybersecurity, ESG and M&A sectors."

Key Disputes Issues
1. Cybersecurity and data disputes

For the second year running, cybersecurity and data (62%) topped the list of dispute types presenting a risk. The perceived hazard was unsurprisingly highest in the Technology, Media and Telecommunications (TMT) industry, with 73% of respondents concerned about such disputes. Cybersecurity incidents involve financial, operational and reputational damage, and they are becoming ever more frequent. Ransomware attacks saw a 13% increase last year, with a move towards more sophisticated methods.

There is also a trend for attacks targeting non-personal data such as trade secrets and other commercial data. Other attacks ignore data altogether and target control systems. These may be against critical infrastructure systems, such as power generation, water treatment and food processing facilities.

Although the majority of data claims still relate to breaches that result from hacking, there is an expanding number of class action claims being pursued against business models that use data, including claims against proprietary databases that have value and can be licensed to others, cases around third-party cookies used for ad tracking, particularly against data brokers, and claims against services, such as social media sites, who employ data for other purposes, such as advertising.

Cyrus Vance, Global Chair of the Cybersecurity practice at Baker McKenzie said, "We are in a global cybersecurity pandemic, but without a vaccine. Unfortunately, the current forecast in cybersecurity favours the criminal and state-sponsored actor over society's ability to fight them. And it's not just about extracting money or data. These attacks serve to diminish trust in our most important institutions and sow fear and uncertainty across our population - one of the principal goals of our adversaries."

2. Environmental, social and governance disputes

Some 58% of respondents said that ESG disputes presented a risk to their organization in the coming year. The IMT sector (70% of respondents) perceived ESG disputes as the greatest threat closely followed by the EMI industry (69% of respondents). The general backdrop in the IMT sector is one of increasing enforcement from public authorities and attention from shareholder activists. The specific risks are many, such as plastics and recycling claims, which are ballooning against all members of the supply chain, particularly in the US.

Furthermore, concerns over governance disputes (36% of respondents) overtook environmental disputes (31% of respondents) for the first time this year. Governance disputes are about the way an organization is run. They may be based on broad legal duties, which effectively require directors to oversee in good faith the corporation's compliance with relevant laws. Other broad duties include human rights legislation or anti-bribery and corruption rules. Environmental disputes remain high on the radar. Greenwashing disputes are on the rise, arriving on general counsel's desks through a confusing array of regulatory and litigation routes, including advertising and antitrust regulators, consumer protection claims and securities litigation.

This area is dominated by concerns over climate change. The number of climate change cases continues to rise, spreading from the US to other jurisdictions. Industry trackers show that major new cases are emerging at a rate of around three per month. Many cases are brought by activists seeking disclosure of key information or to challenge climate policies.
3. Post-M&A disputes

With record volumes of global M&A deals in 2021, triggered by low costs of borrowing and high valuations post-Covid-19, many deals were done at speed and with limited due diligence. The likely consequence is that there will be a rise in post-M&A disputes, particularly as buyers try to recoup valuation gaps as deals underperform expectations in a challenging market. Sellers see reduced earn-outs and buyers see lower returns. Ultimately, they look for legal answers.

In the coming year, there is an expected rise in post-closing contractual disputes, this will largely be seen through purchase price adjustments, but a rise in breach of representations and warranties claims both against Sellers and W&I insurers is also expected. Typical claims against indemnities will continue but closer scrutiny of pre-close covenants, pre-contractual disclosure and post-closing cooperation provisions is also expected, with related tortious claims, which take various forms in different jurisdictions but have at their core a wrongful act against shareholders. Related tortious claims, which take various forms in different jurisdictions but have at their core a wrongful act against shareholders, are also expected.

Jannan Crozier, Global Chair of the M&A practice at Baker McKenzie said, "We would expect to see closing accounts as a primary area of post-closing M&A dispute as parties look to adjust value on deals. Sellers and insurers should be prepared for a rise in warranty claims and Buyers to defend against claims arising from non-payment of earn outs. Parties should keep a good record of post-closing claim periods and preserve a good record of the transaction to facilitate in the defence or action of potential claims."

4. Tax disputes

One in five (20%) of Baker McKenzie's survey respondents expected tax disputes to present a risk to their organization next year. The perceived risk is particularly high in the EMI sector (28%). Geographically, the figure was highest in Brazil (29%). We also found that expected risk was lower for relatively smaller or larger organizations but peaked for mid to large-sized firms with turnover in the USD 2-billion to USD 10-billion bracket.

Antonio Russo, the Global Chair of the Tax practice at Baker McKenzie said, "We are seeing year-on-year increases in the number of tax disputes and audits being brought. This represents a significant challenge to organizations, stretching tax resources to respond to wide-reaching policy change. This comes alongside a marked increase in the value of tax disputes, a trend that we expect to continue this year. While many organizations have grown through the pandemic, the financial position of many companies suffered. There remains the potential for large tax adjustments, including those relating to historic tax years due to a lag in audit periods, which represent significant challenges to tax payers' financial performance."

5. Employment disputes

Increased employee mobility and the tight job market, making it harder for employers to fill vacancies, are the major factors behind an uptick in restrictive covenant enforcement claims filed by employers, particularly across North America and the Asia Pacific region.

A number of risks result from the post-Covid return to the office. There is frequently a mismatch in employer and worker expectations around what hybrid working looks like in practice. Tensions between accommodating a desire for flexibility and establishing effective working relationships and culture are a potential breeding ground for employment disputes.

In North America and Europe, unions are becoming more active. The rise in industrial action, spurred on by the current economic climate and cost of living crisis, means there is an anticipated increase in litigation between trade unions and employers, as well as against governments.

Michael Brewer, the Global Chair of the Employment and Compensation practice at Baker McKenzie said, "The mix of major employee layoffs, global labour unrest and workplace changes during the Covid-19 pandemic have created conditions ripe for a substantial increase in employment litigation in 2023."