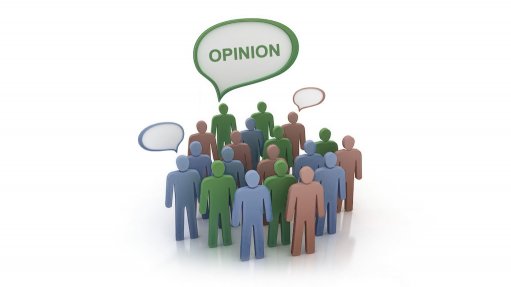 Award-winning columnist, Bhekisisa Mncube, tells President Cyril Ramaphosa that corruption is on steroids under his watch while unemployment is at all-time high.
Sawubona Mongameli, His Excellency Cyril Matamela Ramaphosa. I am beyond livid. According to Stats SA, South Africa's official unemployment rate has risen to 32.6% between January and March.
Officially, more than 7.2-million South Africans are formally unemployed.
These figures show that the unemployment nightmare has worsened over 36 months of the "new dawn".
Mr President, at what point do we reap the fruits of your lacklustre Economic Reconstruction and Recovery Plan launched last year? Not to mention the three failed economic stimulus packages tossed our way since you ascended to Mahlamba Ndlopfu over three years ago.
At the current rate of the jobs bloodbath, the promised "rapid economic rebound" will materialise only when I am in a Hilton retirement home. This is to say nothing of the many "master plans" and "commissions" ostensibly created to support this elusive economic rebound. I am now convinced that all these advisory councils are nothing but jobs for pals.
I am on record as having said that your Ramaphonomics is as clear as mud. It is anchored in consensus. No economic policy worth its salt is derived from consensus with non-state groupings such as the SACP and big business. I believe that anyone who wishes to set government policy must win an election first.
Mr President, take a leaf out of former president Thabo Mbeki's book. Mbeki imposed the Growth, Employment and Redistribution (Gear) economic policy on society. As a result, we reaped the benefits of sustained economic growth for eight long years. Cosatu and SACP fought tooth and nail against Gear and were ignored.
I have been nudging you gently to lead and show character, but now I realise you're hamstrung.
Three impediments prevent us from realising your full leadership potential. These include a weak spine, the Luthuli House palace revolt and the ongoing attempts to paper over the cracks as reality is starting to sink in that the ANC is nothing but a criminal enterprise.
If anyone was still in doubt, discounting your own narrative that the "ANC is accused number one when it comes to corruption", the Digital Vibes scandal puts the matter beyond (any) reasonable doubt. This week alone, news broke that Minister of Health Zweli Mkhize might have lied to us when he said he didn't benefit from the Digital Vibes largesse.
According to the Daily Maverick, Digital Vibes bought a Land Cruiser bakkie for Mkhize's son Dedani. The latest exposé comes on the back of a recent report that detailed how Digital Vibes transferred R300 000 to Dedani and paid for maintenance work at a "family property" owned by the minister's ZLM trust.
In the face of these revelations and based on your own version that you intend to fight corruption and end state capture, you have no choice but to fire Mkhize before the Special Investigating Unit (SIU) report is finalised.
He mustn't step aside (that's the ANC ping-pong political game); he must be relieved of his duties. Mkhize fails the judicial test as there is reasonable apprehension of bias that his family trust and son benefited from the scandal, allegedly.
Mr President, you spend all your energy fighting endless internal battles at Luthuli House. The Ace Magashule vs Cyril Ramaphosa clash threatens to consume us all. As I have said before, if Ace wins the court battle, we may kiss our liberal constitution, independent media and civil liberties goodbye. He will use the court victory to mount a political comeback last seen during the rise of uBaba. The whole putrid mess creates political uncertainty. Ace should have been brought to heel a long time ago, swiftly and brutally.
Mr President, your so-called anti-corruption mantra can only be believed if the sudden absolution of Khusela Diko (suspended presidential spokesperson) and Bandile Masuku (former Health MEC) by the ANC national disciplinary committee is reversed, pronto. It sends a message that the ANC cadres have their own "rule of law" dissimilar to the law of the masses. Animal farm, anyone? Truth be told, they are not fit for public office. If in doubt, please read the SIU report.
Mr President, businesses are closing down daily, people's livelihoods remain at risk and your mass vaccination programme is stuttering. Yet corruption is on steroids under your watch. Something's got to give, or else we are heading for the precipice.
At least let the anti-corruption crusade start eating the ANC bigwigs, then you can "send me" again.
This Letter to Mahlamba Ndlopfu is written by Bhekisisa Mncube a former senior Witness political journalist, the 2020 regional winner in the Opinion category of the Vodacom Journalist of the Year Award, and author of The Love Diary of a Zulu Boy, a memoir.
This opinion piece was first published in the Witness/News24.