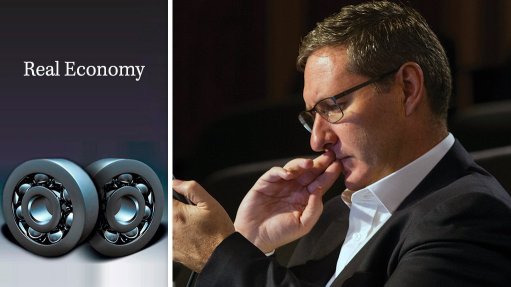 South Africans are painfully aware of the negative consequences of power shortages. The menace of load-shedding has hung over the country's economy like a pall for more than ten years. Notwithstanding flat demand, an expensive Eskom build programme and the introduction of some private generation, mostly in the form of renewable energy, the threat remains.
The current supply-demand imbalance can be attributed primarily to the fall in the energy availability factor (EAF) at Eskom's coal-fired power stations, which have become increasingly unreliable.
What's more, the supply-side relief that was meant to be provided by the Medupi and Kusile coal projects has failed to materialise, owing to protracted construction delays. In addition, those units that have entered into commercial operation have not performed as advertised. In fact, the Cabinet-approved Integrated Resource Plan 2019 (IRP 2019) states that, for the immediate term, Medupi and Kusile have been "derated" to below their respective nameplate ratings, which means that the plants are not expected to provide their full complement of energy.
Sensibly, the IRP 2019 has been adjusted to cater for a lower EAF, as well as the derating of Medupi and Kusile. However, the changed assumptions relative to the draft IRP 2018 have serious implications for the pace and scale at which new generators, mostly in the form of wind and solar photovoltaic plants, will be introduced.
Eskom's initial assessment of these implications is that there will need to be a material acceleration in the pace of investment in grid infrastructure so that the renewable-energy plants envisaged in the plan can be integrated in the timeframe outlined. This is because the IRP 2019 includes 4 118 MW of new capacity in the ten-year window period covered by the utility's Transmission Development Plan – capacity not included in the draft IRP 2018. There has, in addition, been a rephasing of capacity into the period 2022 to 2025, during which 9 793 MW of capacity would need to be introduced.
Eskom warns that developing new transmission capacity in this period will be challenging and says that urgency and stakeholder collaboration will be needed to avoid any slippage.
Sadly, no such urgency or coordination is immediately apparent. South Africa has not procured any new capacity since 2014 and the fifth renewables bid window has still not been opened, nor has a process been initiated for procuring between 2 000 MW and 3 000 MW of the emergency capacity required to close the gap left by the lower EAF and the Medupi and Kusile deratings.
Likewise, little urgency is in evidence when it comes to yet another energy supply-side crunch related to the scheduled tapering of natural gas imports from southern Mozambique.
The Industrial Gas Users Association of Southern Africa is forecasting a yearly shortfall of 98-million gigajoules from 2025 onwards. To address this looming natural gas "supply cliff" will, again, require policy certainty, stakeholder coordination and a sense of urgency. Not one of these three components is as yet in place.
Worryingly the supply-side risks in both electricity and natural gas are set to occur at precisely the same time and the window of opportunity for addressing them timeously is closing fast. It's crunch time!