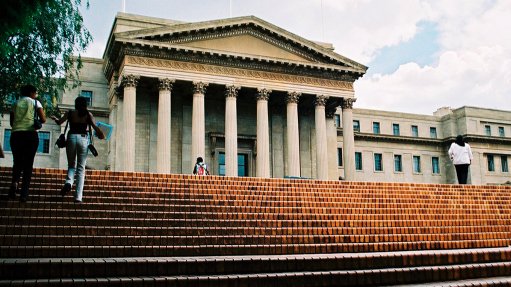 The Wits student representative council (SRC) has raised concerns about the university's proposed mandatory Covid-19 vaccine policy, which requires all members of the university community to have themselves vaccinated against Covid-19.
Wits announced last Friday that the proposed policy had been approved and would be implemented from 1 January 2022. The policy states that the university may deregister students who have not presented their vaccine cards or deny them the opportunity to live in Wits residences.
But, according to the SRC, the university approved the policy after the council raised concerns and disapproved of it.
"This policy that has been implemented by the institution goes against and contradicts the announcement and statement made by the president of the country on national television which stated: 'Nobody will be forced to take this vaccine. Nobody will be forbidden from travelling wherever they want to travel to - including from enrolling at school and taking part in any activity if they have not been vaccinated,'" SRC president Cebolenkosi Khumalo said in a statement.
Khumalo added that it would be "naive" to think that Wits could not infringe on students' rights when it comes to other aspects of life on campus.
The SRC also said the institution was not entitled to students' private medical information.
Khumalo said, "The violation of the right to privacy must vigorously be opposed."
The SRC has since proposed its own measures to ensure the safety of all students without mandatory vaccinations.
It suggested that the university should offer antibody testing for all and that unvaccinated students should be allowed to register and enter the campus with negative anti-body tests paid for by the university.
"All students should be allowed to attend social programmes and graduation as well as access Wits residents with a negative test."
Other universities are also implementing similar policies for next year.
The University of Free State (UFS) said that it adopted a vaccine mandate, which is to be implemented in February next year.
The UFS said its new policy did not force anyone to be vaccinated, and that the institution had the right to require vaccination to protect staff and students.