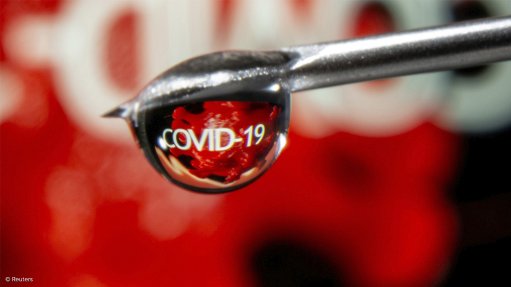 It might be too late for an alcohol sales ban in Gauteng to be effective, a South African Medical Research Council (SAMRC) expert said.
But, he said, an alcohol sales ban would relieve pressure at hospitals and free up beds.
By Tuesday, Gauteng recorded 7 441 new Covid-19 cases, and last week, the province recorded the highest peak in numbers - higher than what it had recorded in the first and second waves.
And the trajectory shows no signs of slowing.
On Tuesday, President Cyril Ramaphosa admitted that he was "deeply worried" about the infection rate in Gauteng and said it might be necessary for the government's National Coronavirus Command Council (NCCC) to review the lockdown level in the country. He added that data showed that the government's response to the third wave of infections in the province wasn't "sufficiently strong".
But Professor Charles Parry, director of the alcohol, tobacco and drugs research unit at the SAMRC, told eNCA that a full alcohol sales ban would need to be in effect for around a month to reduce pressure on Gauteng hospitals.
According to Parry, research has shown that only full liquor sale bans substantially reduced alcohol-related trauma and relieved pressure on the healthcare system.
"It's balancing the lives and livelihoods. We've left it too late. We wouldn't have had to make the decision if we'd been on top of alcohol problems months preceding this time," he said.
He warned that a ban in only Gauteng would likely be ineffective because alcohol could easily be moved from other provinces.
He also said that allowing liquor consumption on site was problematic because, according to research, limiting consumption to people's homes has resulted in less trauma cases.