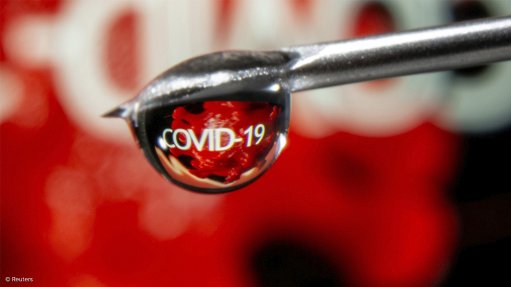 Photo by: Reuters
South Africa recorded 2 320 new Covid-19 infections by Wednesday, along with 165 new Covid-19-related deaths, taking the confirmed death toll to 48 478.
According to a statement by Health Minister Zweli Mkhize, as of Wednesday, the country recorded a total of 1 496 439 confirmed Covid-19 cases.
Gauteng remains the most affected province with 26.7% of the total confirmed cases, which translates to 399 922 cases.
KwaZulu-Natal has recorded 325 623 confirmed cases to date, the Western Cape 275 099 cases and the Eastern Cape 193 487 cases.
KwaZulu-Natal recorded the most confirmed active cases with 16 256, followed by the Western Cape with 7 565 and the Free State with 7 050.
The recovery rate is 93.5%, with 1 399 829 recoveries recorded.
To date, 8 772 743 tests have been completed, with 35 413 tests conducted in the past 24 hours, Mkhize said.
Mkhize also reported a further 165 Covid-19-related deaths, of which 76 were recorded in Gauteng, 25 in the Western Cape, 22 in the Free State, 15 in the Eastern Cape, 14 in KwaZulu-Natal, nine in the Northern Cape and four in Mpumalanga.
This brings the total to 48 478 deaths.
"We convey our condolences to the loved ones of the departed and thank the healthcare workers who treated the deceased," Mkhize said.