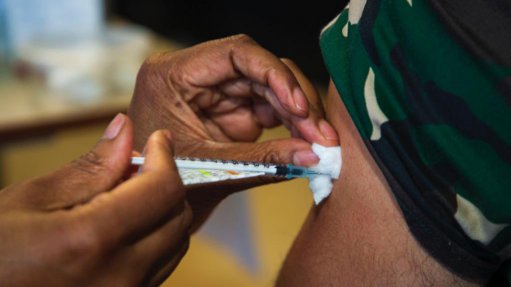 South Africa recorded 331 new confirmed Covid-19 infections on Tuesday and 53 deaths, bringing the confirmed death toll to 88 987.
According to a statement by the National Institute for Communicable Diseases (NICD), the country recorded 2 920 109 laboratory-confirmed cases as of Tuesday.
"The NICD… reports that 331 new Covid-19 cases have been identified in South Africa, representing a 1.1% positivity rate," the NICD said.
According to the Department of Health, 21 721 854 vaccine doses have been administered. Of those, 196 080 were administered in the last 24-hour reporting cycle. To date, 14 898 866 people are fully vaccinated.
As of Tuesday, Gauteng recorded 919 071 laboratory-confirmed cases, KwaZulu-Natal 515 318 and the Western Cape 513 365.
"The majority of new cases today (Tuesday) are from Gauteng (23%), followed by Free State, accounting for 16%. Western Cape accounted for 15%; KwaZulu-Natal accounted for 14%; Eastern Cape and Mpumalanga each accounted for 9%; North West and Northern Cape each accounted for 6%; and Limpopo accounted for 2% of today's new cases," said NICD spokesperson Sinenhlanhla Jimoh.
Gauteng recorded 75 new cases on Tuesday, the Free State 53 and the Western Cape 48.
There were 45 new hospital admissions in the past 24-hour cycle. In total, 4 069 people were in public and private hospitals for Covid-19.
South Africa conducted 18 407 943 cumulative tests, of which 29 107 were carried out in the last 24 hours.