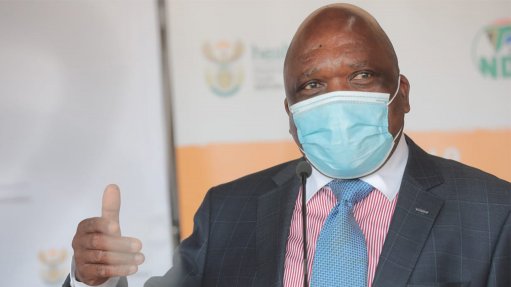 Health Minister Joe Phaahla
Children who are younger than 18 will not be eligible for Covid-19 vaccination just yet, according to Health Minister Joe Phaahla.
In a media briefing on Friday, Phaahla said the health department had chosen to continue vaccinating adults, especially those in older age groups.
Those older than 50 face a higher risk of developing severe Covid-19 infection, hospitalisation, and death.
"Our approach at this stage is that we want to remain focused … on high-risk groups, which is older people," he said.
"We are not ignoring the science or that some vaccines have been approved for use in children. We want to reach high-risk groups first."
The SA Health Products Authority has approved the use of the Pfizer Covid-19 vaccine on children who are aged 12 and older. The approval came after paediatric Covid-19 trials were approved for the Sinovac vaccine.
Phaahla added that the situation would likely be reviewed by the end of October. He said the decision to extend the vaccinations to children would depend on the progress made in vaccinating adults and the country's vaccine stock levels.
As of Thursday, 11-million people have received at least one vaccine dose.
But the country will have to vaccinate at least another 17-million people to reach its target to vaccinate 70% of the adult population by December. Currently, 28% of adults have received at least one vaccine dose.
This comes as the country continues to see a decline in Covid-19 cases.
On Thursday, the overall infection rate was down by 35%, compared to the previous week.
Active cases have decreased by 2.4%, according to Phaahla, and hospitalisations are down by more than 12%.